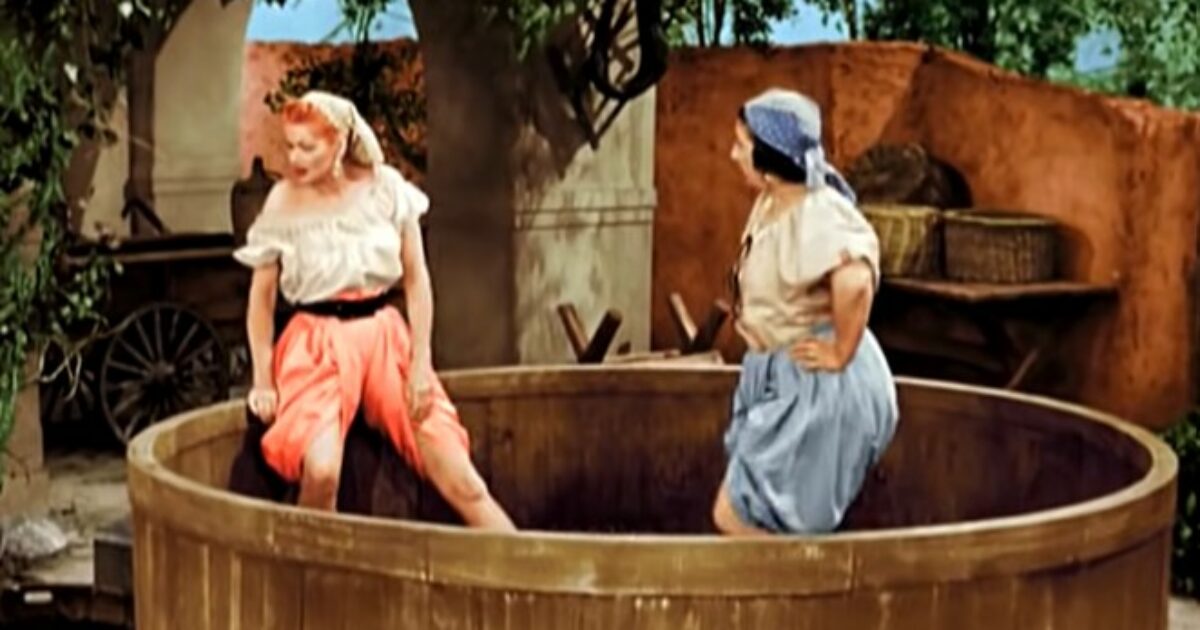 If you've never watched the classic "I Love Lucy" episode in which the character stomps wine grapes in an Italian vineyard, you owe it to yourself to view it or at least watch this hilarious scene from it. And if you're a wine aficionado, you owe it to yourself to take part in a little grape stomping yourself tomorrow, Saturday, Oct. 22, at Rooftop Reds in Brooklyn.
As the name indicates, the vineyard is on a rooftop. After a vigorous round of grape stomping "in the manner of our forebears," attendees will tuck into a lunch of hand rolls paired with a four-wine flight of vintages from around the world. They will also get to sample the fruit of their labors for the first time. Once the wine is made at some future date, guests will receive a share of the production, about six bottles.
The event runs from 10 a.m. to 1 p.m. The cost is $214.58 per person. Tickets may be purchased here.
Rooftop Reds, 299 Sands Street #Building 275 ROOFTOP, Brooklyn.
Early Halloween Treats
Mollusca, in the Meatpacking District, is known mainly for its lengthy mussel menus, as well as the improbable combinations in which the bivalves appear: in a spicy Coca Cola sauce, coated in salted caramel and popcorn.
Tomorrow, between 11 a.m. to 3 p.m., the restaurant will transform itself into a playground for children of all ages. There will be face painting and glitter tattoos for the youngest customers, while former kids snack on the likes of gyoza, mini empanadas, and popcorn shrimp. A pumpkin drink for kids of all ages will also be on hand.
This festivities will take place outdoors in front of the restaurant.
Mollusca, 1 Little W. 12th Street, 212-970-1818,
Pizza on the Pier for a Cause
By Sunday, Oct. 23, you should have managed to wash away the grape juice stains in time for Pizza on the Pier. Fornino on Pier 6 in Brooklyn Bridge Park will be the site of a pizza party of epic proportions. Over 30 of the city's top pizzaioli will be on hand to satisfy your cheese and pepperoni lust.
But the afternoon won't be just about pizza. The full title of the event will be "Pizza on the Pier to Slice Out Hunger," and the proceeds from it will go toward multiple hunger-relief projects, most notably the Pie it Forward project.
There will be three sessions — one starting at noon, one at 1:45 p.m., and one at 3:30 p.m. Each session will last 90 minutes, during which time ticket holders will enjoy unlimited access to festival pizza slices and soft drinks.
A complete list of pizza makers and a link to tickets, which are $45, can be found here.
See also…