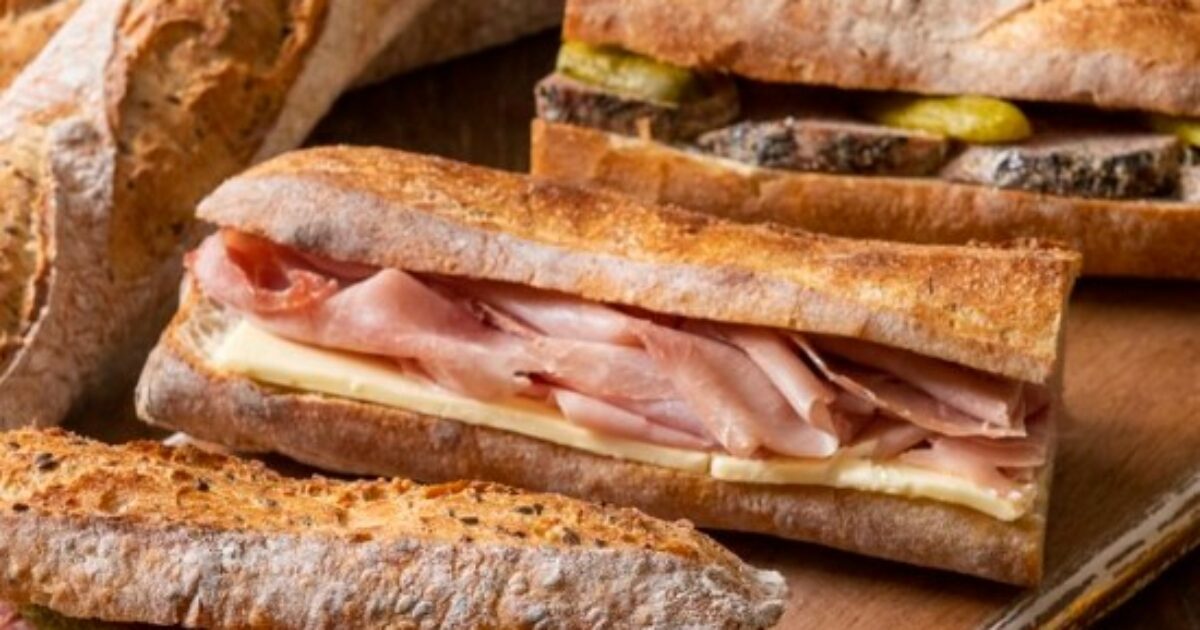 If the high-end Korean restaurant Jungsik is notable for anything beyond its food, which has earned two Michelin stars, it is for the number of talented chefs who trained in its kitchens and then struck out on their own. The latest fledglings to leave the nest are Jonghun Won (who owns La Tabatiere) and Jin Ahn (noreetuh, Per Se). The pair's new venture is Pavé, a French bakery and café on 46th Street just off Fifth.
What sets Pavé apart from its competition is its use of the Bongard Paneotrad dough divider, a unique machine and process that permits gentler dough handling without degassing. The use of this state-of-the-art technology will allow artisanal bread to be baked fresh continuously throughout the day.
The mainstay of Pavé's menu is sandwiches, which include a classic jambon beurre: a slender and crisp baguette (ficelle) spread with lightly salted butter and layered with jambon de Paris. Other options are a caprese — plum tomatoes, mozzarella, and basil pesto on olive ciabatta — and a croque monsieur that features melted Gruyère and béchamel with ham and Dijon on sourdough.
Pavé is French for cobblestone.
Pavé, 20 West 46th Street, 646-454-1387.
See also…