Restaurants that traffic in mussels are nothing new. Bertha's in Baltimore has been serving eight different mussel preparations since 1972, and Flex Mussels, here in New York, has been proffering its 23 variations on the mussel theme for close to two decades. But both pale next to Mollusca, a seafood restaurant that opened three months ago in the Meatpacking District and lays claim to a mussel menu 35 items long.
The brand chef behind Mollusca is Gianmaria Sapia, whose creative talents are also evident in Mollusca's eponymous precursor in Moscow. That Mollusca, which opened in 2018, features 101 (count 'em) unique mussel preparations. And when I say unique I mean "unique." Some of the offerings on the New York menu — Spicy Coca Cola, Salted Caramel and Popcorn, and Chocolate, Banana, and M&Ms — sound more like dares than dinner.
The spacious room Mollusca calls home is easy on the eyes. The walls sport black mirrors, and lighting, delivered primarily by spots recessed in the ceiling, is diffuse, casting warm little islands of light on the marble and polished wood table tops. The restaurant is also easy on the posterior: Seating is on taupe plush velvet club chairs and banquettes.
Mussels play a central theme in the Mollusca experience, but there is far more to choose from. The restaurant boasts an extensive raw bar menu with listings from Japan, Italy, Latin America, and the U.S. One of the high points from this menu is the multisyllabic "Mollusca signature oyster with black caviar, fresh uni, and mignonette sauce." You receive a lone plump oyster wearing a tiara of the two roes, the sea urchin wrapped in gold leaf: an elegant morsel best savored with a glass of Champagne.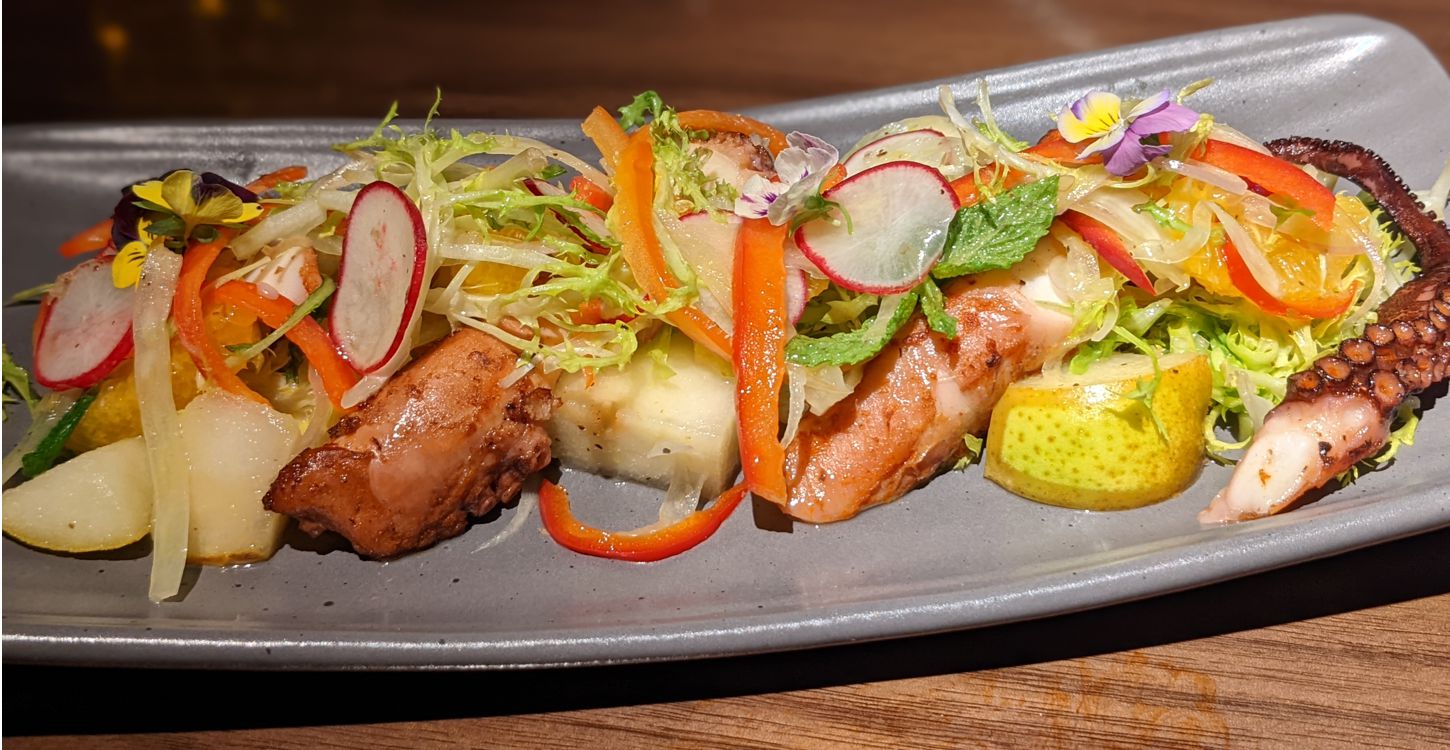 You won't go wrong starting with the salad of charred octopus, fennel, blood orange, and pear, moistened by a tart citrus vinaigrette. A pair of empanadas, stuffed with crab, shrimp, and artisanal cheese, are perfect for noncombative sharing.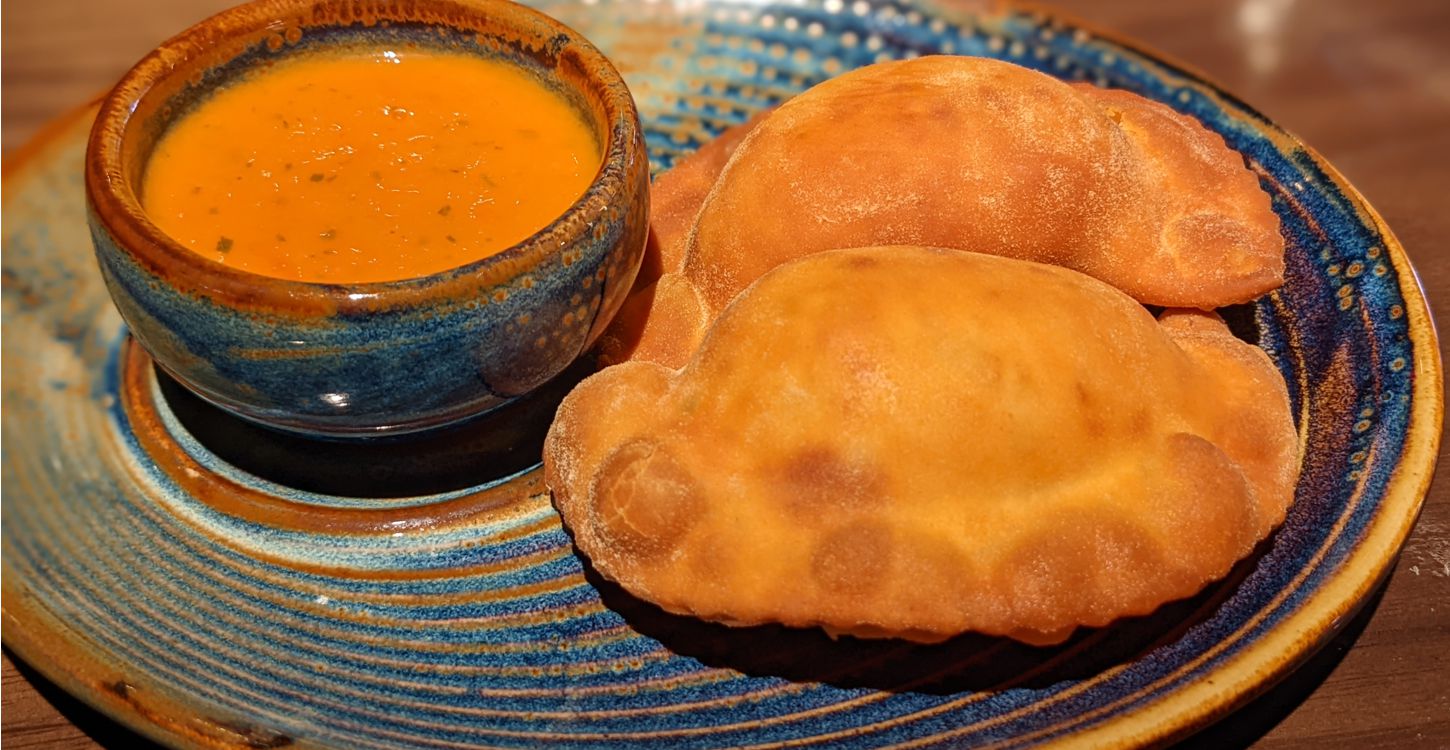 The house gets high marks for the branzino "in crazy water" (all'acqua pazza). The fish, served in the company of briny little Taggiasca olives, pine nuts, and charred cherry tomatoes, is poached not a second too long, though the question of whether a fillet this small warrants a cash outlay of $46 is open to debate.
Your vaunted mussels arrive in a ceramic pot whose lid, when inverted, becomes a receptacle for the spent shells. There are slabs of hot buttered baguette for dunking and an abundance of crisp fries, but many of the bivalves have become separated from their shells, a sure sign of overcooking.
Price range: Raw bar items—$11 to $68; first courses—$14 to $38; pastas—$23 to $38; main dishes—$30 to $103; desserts—$13 to $16.
Mollusca, 1 Little W. 12th Street, 212-970-1818, is open Monday through Thursday from  5 p.m. to 11 p.m., Friday and Saturday till midnight, Saturday for brunch, and Sunday from 3 p.m. to 11 p.m.