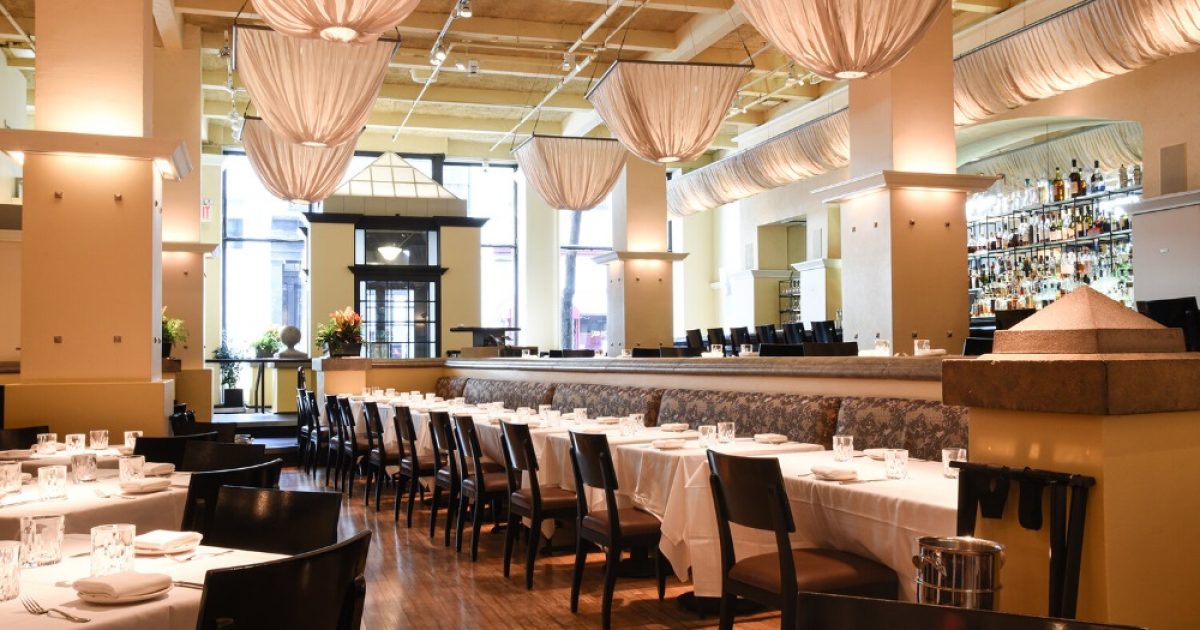 When the venerated Gotham Bar and Grill closed its doors in March 2020 after a run of 36 years, everyone assumed the restaurant's demise was permanent. Alfred Portale, its trailblazing executive chef and co-owner, made it clear at the time that the decision was driven by COVID, which in his view made continuing to operate untenable.
Anyone who kept their fingers crossed that Portale might undergo a change of heart had their hopes dashed when he opened a new high-end restaurant that bears his name in late 2020.
But now it appears that reports of the Gotham Bar and Grill's demise have been greatly exaggerated. This week, the restaurant announced it will be re-opening at its old address. Even the URL, gothambarandgrill.com, has been preserved, though the name of the restaurant has been shortened to Gotham.
So has the old Gotham pulled a Lazarus? Obviously, Portale won't be returning, though the new head chef, Ron Paprocki, who was formerly the pastry chef, has links to the original. And the restaurant has been given a complete facelift, which includes deep-sixing the hideous overhead diapers that cradled the light fixtures in the old place.
And then there's the menu. The offerings — which include a first course of veal sweetbreads with smoked cashews, cauliflower, and a mustard jus and a main course of Berkshire pork belly with braised red cabbage, pink lady apple, and mustard greens — seem like a departure from the airy, vertical creations Portale was famous for, but then so  do many of the selections on his new menu.
Gotham Bar and Grill, 12 E. 12th Street, 212-380-8660.