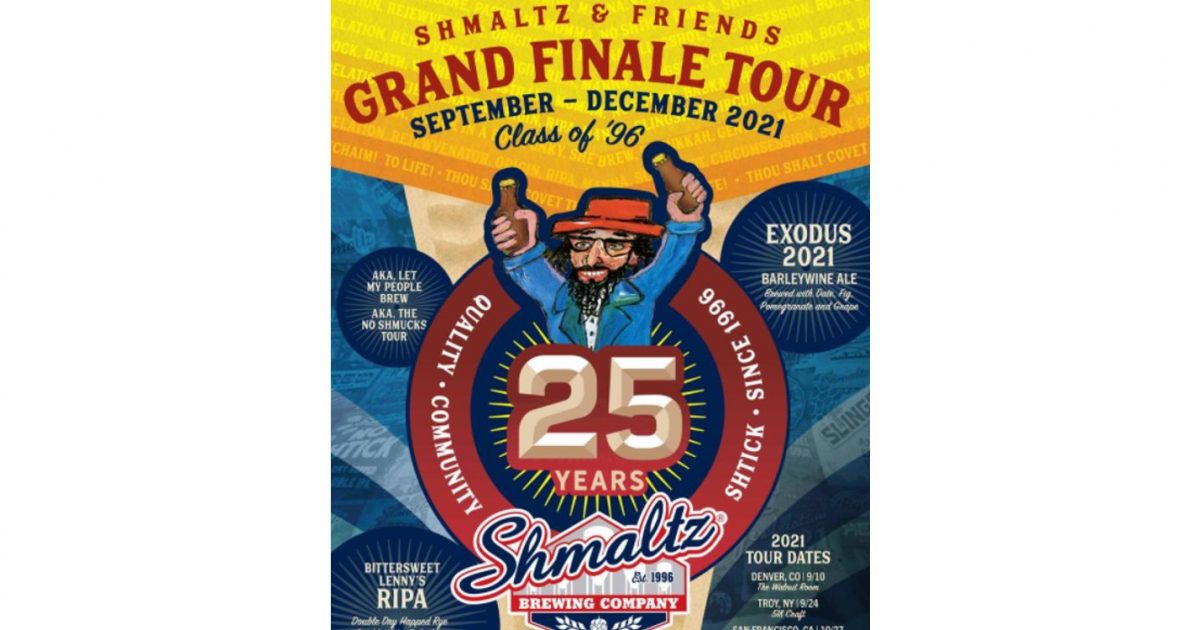 The biggest, smallest, most award-winning, and still only Jewish beer company in America, Shmaltz Brewing Company, is calling it quits after 25 years.
Shmaltz grew from humble roots. Its founder, Jeremy Cowan, still recalls hand-delivering cases of his "HE'BREW — The Chosen Beer" out of the back of his grandmother's Volvo. Shmaltz was immediately embraced as one of the most idiosyncratic brands of its day, and by the mid-2000s it had grown into a pop-cultural phenomenon with a dedicated global cult following.
To mark the end of an era, the company will embark on a "Farewell to Shmaltz Tour" in cities nationwide, including New York City, Philadelphia, Syracuse, and Tampa. An autumn/winter release of its Exodus 2021 Barleywine Ale (8.8% ABV), brewed with dates, figs, pomegranates, and grapes, will be available in time for Hannukah.
Select cities on the tour will also feature Shmaltz's small batch whiskey, He'Brew Jewbelation Rye. The product will also be sold nationwide for a limited time, as will vintage draft releases, such as Bittersweet Lenny's RIPA and Hop Manna.
Check here for tour dates and details.