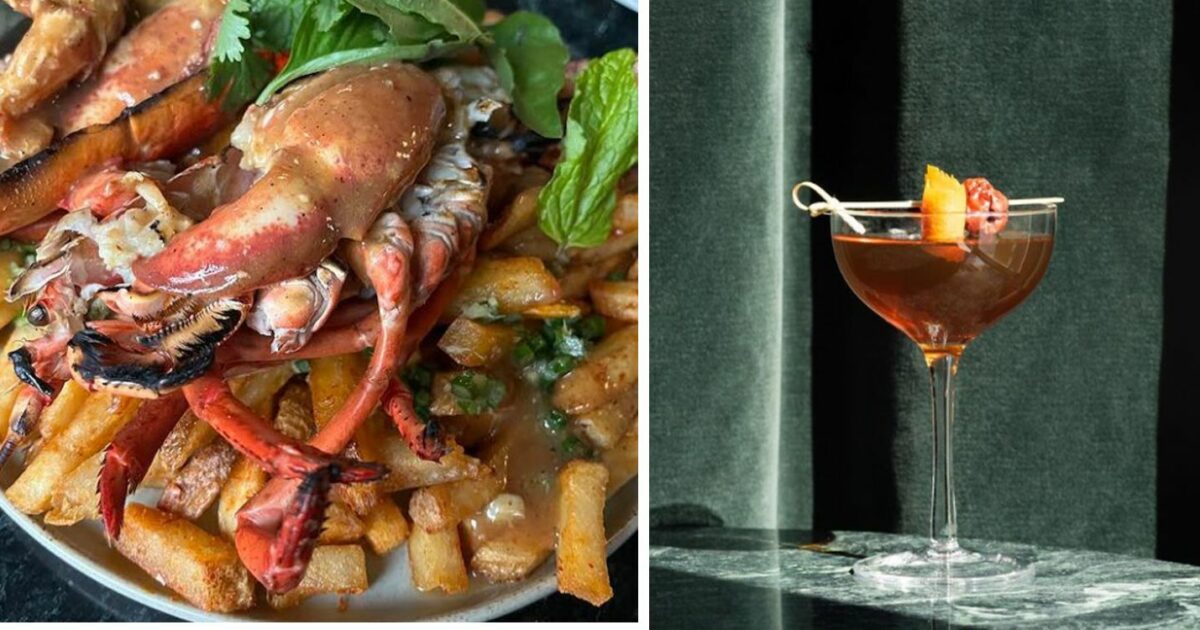 Culinarily speaking, that is. Open since the end of April, Chino Grande is the latest in a succession of restaurants in Williamsburg whose menus are so diversified that it would be easier to name cuisines that they fail to represent. The restaurant — it also bills itself as a "karaoke saloon" (more on which shortly) — is the creation of two disciples of Win Son (Josh Ku and Erica Hall), plus Paul Cacici, who also co-owns Carmenta's.
To eat: Lobster sichuan au poivre is perched above a thicket of frites. At lunchtime you can order a skate sandwich dressed with fermented chili and scallion aioli. Or settle in to a plate of braised lamb neck and noodles in a sauce of fermented black beans fired by Calabrian chili.
Among the signature cocktails you will find a blend of rye, jujube(!), black walnut, and sweet vermouth that goes by the name Ni Haody! (That's "howdy" in case you misread the transliteration.)
If you're into karaoke come late. The singing begins at 10 p.m. and runs till 1 a.m. most nights. Chino Grande, 253 Grand Street, Brooklyn, 917-909-0466.
See also…
Thai-Accented Diner Food Strikes Again