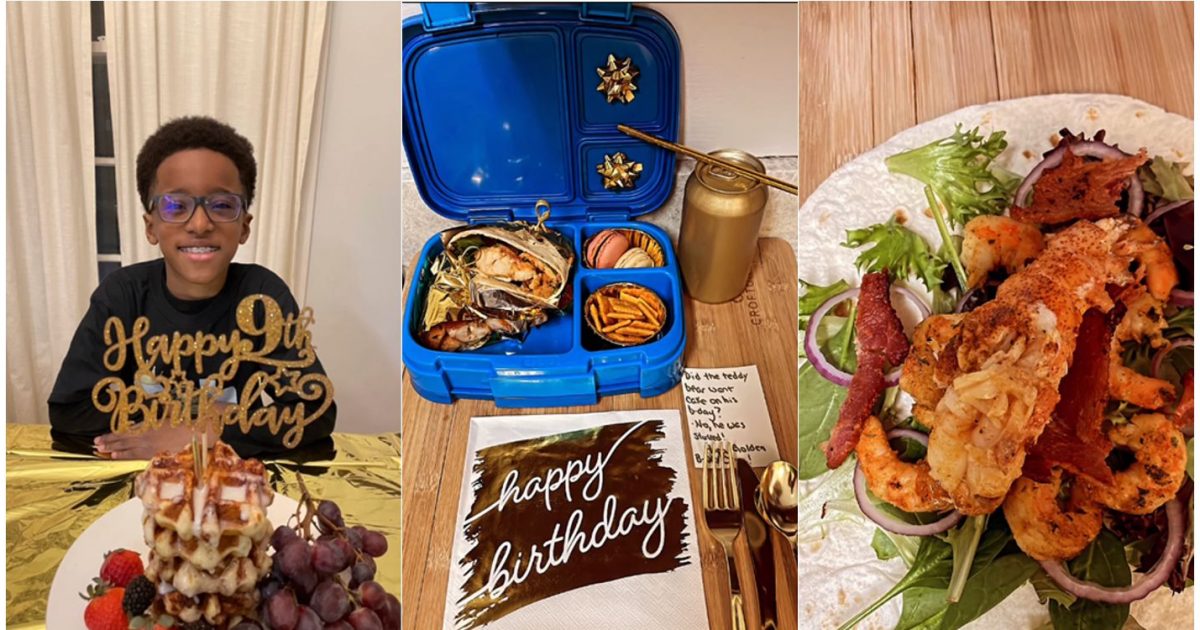 Last week I reported on the launch of the New York Public Schools' "Vegan Friday" program. As I noted in my post, if the best the city can do is serve its kids a patch of hangdog black beans and a ragged tortilla, it isn't going to win any converts to the virtues of a plant-based diet.
Then again, who's surprised when a school serves a lunch that doesn't look like something the dog dragged in? Of course some parents avert that problem by packing their own child's lunch at home. And some go beyond just reaching that benchmark.
Such a parent is Tiffany Keene, aka Instagram influencer @real.at.tiffanys, who celebrated her son Cruz's golden birthday (that's where your chronological age matches your birth date: Cruz turned 9 on the 9th) last Wednesday with a lunch fit for a king. Keene's son opened his lunchbox to find a lobster and shrimp wrap, fries, and macarons. Even the eating utensils were gold, picking up on the golden birthday theme.
I hope Keene remembered to send a limo to pick Cruz up when school let out for the day.
See also…