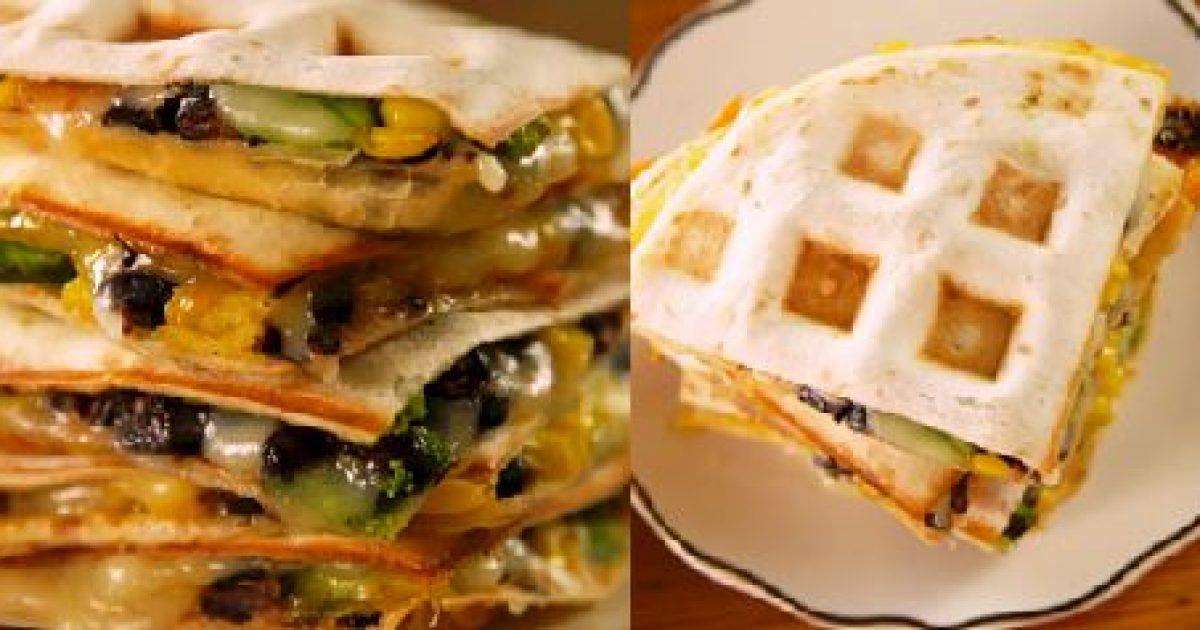 If you're like most New Yorkers, space in your kitchen is at a premium. If in addition you're a New Yorker who really enjoys cooking and eating, you probably own a waffle iron.
Those who, like TV chef Alton Brown, aren't big on "unitaskers" will agree that waffle irons take up a lot of precious counter real estate for an item you use only on weekends, and even then only sporadically.
Here's a solution for pressing (pun intended!) your waffle iron into use during the week. Use it to make "waffle iron quesadillas."
As the recipe below reveals, you use paired flour tortillas for the "waffles," filling them with cheese, beans, jalapeños, and anything else you like in your enchiladas. Then just lower the lid, and watch the fun happen.
When your quesadilla is ready, slice it into wedges and serve with sour cream or salsa.
Hint: It helps if your waffle iron has non-stick surfaces. Otherwise, expect a major clean-up.