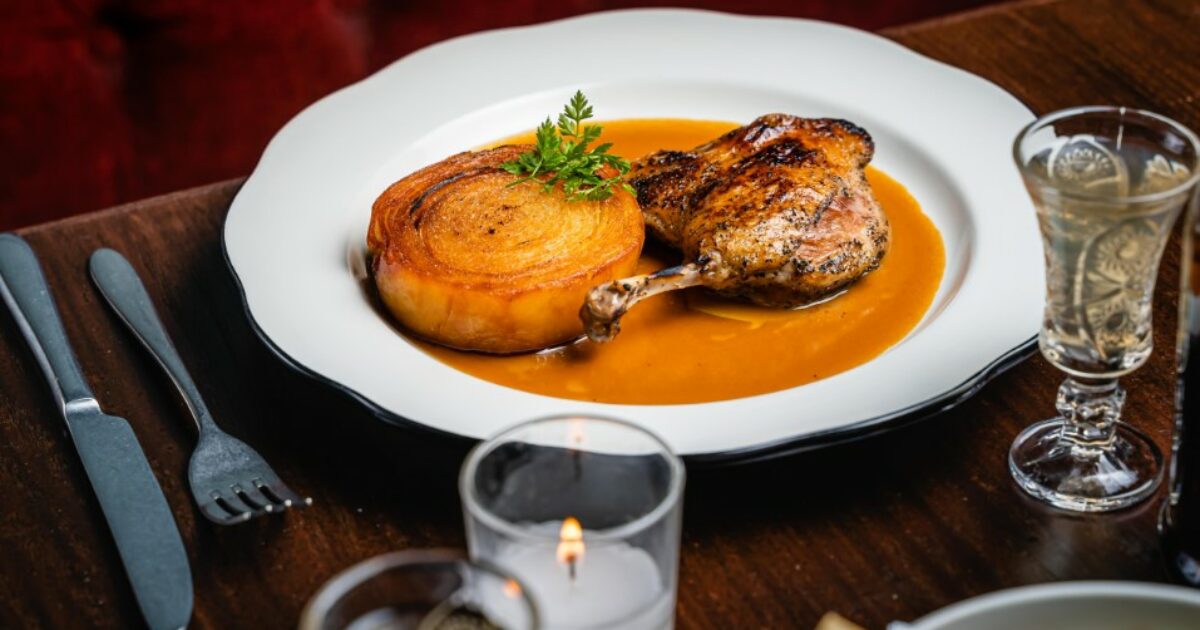 Despite the consciousness-raising impact of the war in Ukraine on the New York restaurant scene last year, no new restaurants specializing in the foods of the motherland initially opened. In November, that changed when Slava opened on the site that was previously the Pegu Club.
The menu hews mostly to the rib-sticking dishes of the region but oftentimes with a twist. Chicken Kyiv, as a case in point, is reimagined as a fried chicken sandwich that arrives on a brioche bun with aoïli, pickled carrots, lettuce, and hot sauce. A duck leg is confited and offered up in the company of a deep-fried potato "gratin" shaped on a spiralizer.
Some dishes cross cultural boundaries. Witness a Ukrainian caprese salad in which brinza, a sheep milk cheese, stands in for the mozzarella. A Ukrainian ceviche is done with flounder, accented with garlic, dill, and chives.
Like its predecessor, Slava boasts a robust and often inventive cocktail program that includes a clarified borscht cocktail, 20% of the proceeds of which go to "Revived Soldiers Ukraine," a not-for-profit.
Slava is part of a battle cry that translates to "glory to Ukraine!"
Slava, 77 West Houston Street (bet. Wooster St. and W. Broadway), 929-531-9779.
See also…