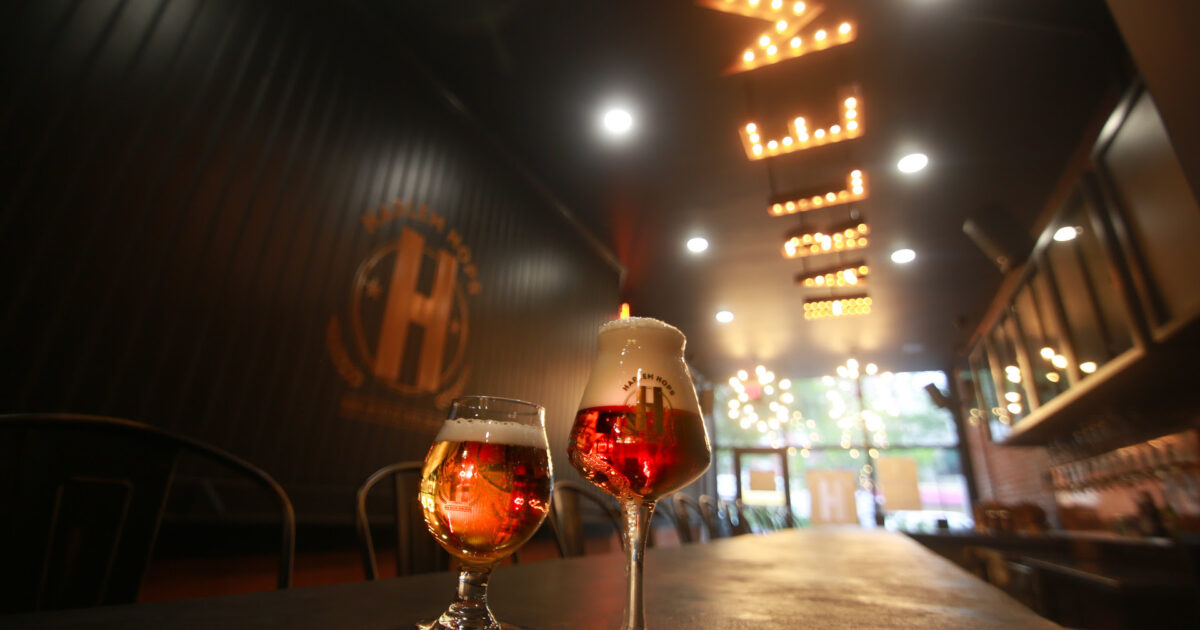 On Saturday, June 10, black-owned craft beer bar Harlem Hops will celebrate its fifth anniversary with a block party and beer fest. From noon to 5 p.m., the intersection of West 133rd Street and Adam Clayton Powell Jr. Boulevard will be the epicenter of a non-stop party featuring live music, great DJs, fun nibbles, and more.
The afternoon will kick off with a greeting from Harlem Hops founders Kim Harris, Stacey Lee Spratt, and Kevin Bradford. At 2 p.m. there will be a special drawing for gifts to give friends and family.
General admission tickets, which may be purchased in advance at a discount price of $40 ($50 at the door), will provide access to a special selection of beers. For the serious connoisseur, two VIP sessions will be held — one running from 2:30 to 4:30 p.m., the second from 5 to 7 p.m. — that include a tasting of premium beers, wines, and spirits. The cost of the session will be $80 per person.
Activities for the youngest celebrants in the crowd will include magic, face painting, mad science, and more.
Harlem Hops, 2268 Adam Clayton Powell Jr. Blvd., 646-998-3444.
See also…
Harlem Hops Opens a Satellite in Chelsea; UWS Mermaid Inn to Reopen in More Spacious Digs