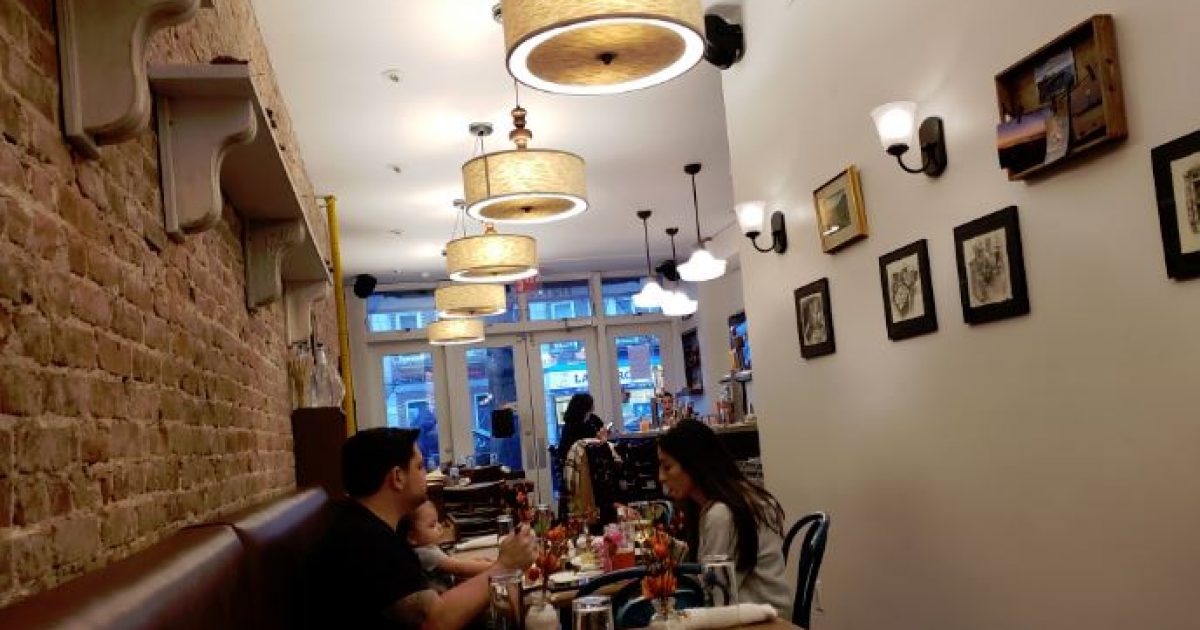 What happens when a native New Englander with a passion for cooking opens a neighborhood restaurant in Astoria? The Freckled Moose happens.
The Freckled Moose, which opened four months ago, is the brainchild of owner and chef Peter Lyman, who draws his inspiration not only from his New England roots but from the kitchen of his grandmother, or "Baba," who "made everything from scratch and loved having her family get together to enjoy her meals." Peter's admiration for Baba's cooking extends to his restaurant's menu, which accords her cookies a place of prominence among the desserts.
Among the starters you will find two types of stuffed tater tots, including a crab-stuffed variant. Both are homemade.
We got a chance to sample the excellent New England clam chowder, which strenuously avoids the glop factor that mars so many renditions of this classic; the soup has a strong presence of smoky bacon.
Large ravioli are available, stuffed with lobster and presented in a four-cheese sauce or with pumpkin in brown butter flecked with bits of fresh sage.
The Freckled Moose has become a destination for brunch, which includes among its selections "Boston cream pie french toast" — thick slabs of challah adorned with whipped cream and chocolate sauce.
The restaurant makes its home on the site of Pachanga Patterson, a Mexican restaurant much beloved of locals. The inviting ambience and friendly staff at The Freckled Moose have already won over many new loyalists. Maybe they will win you over, too.
The Freckled Moose, 33-17 31st Avenue, Long Island City, 718-433-9933