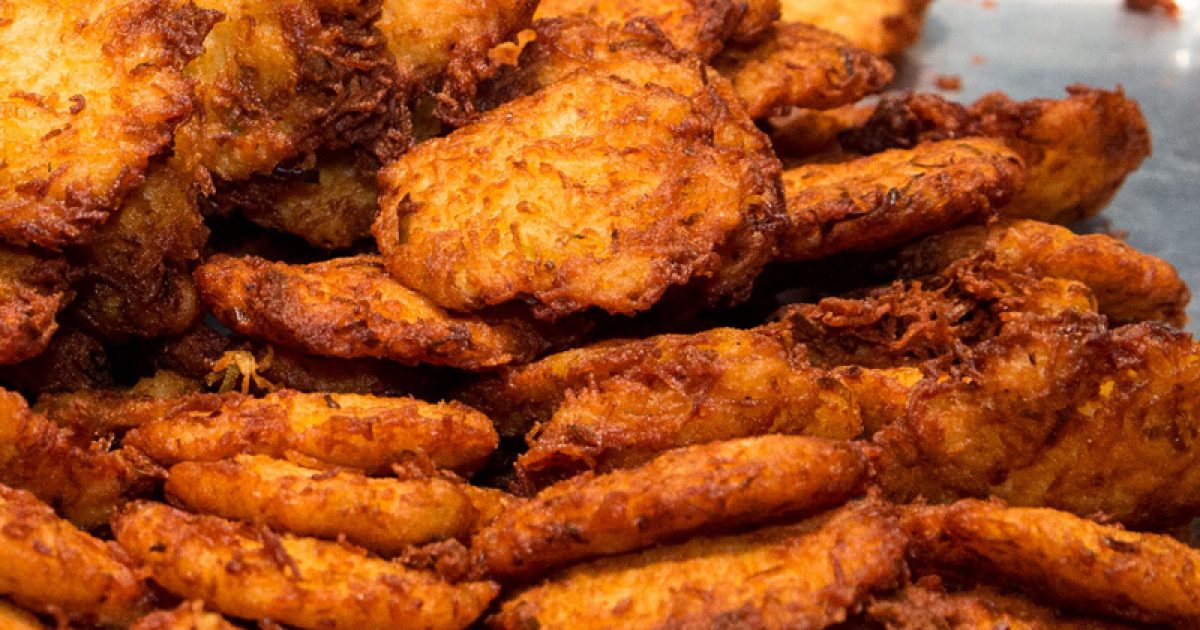 If you were one of those wise creatures who partook of the edible wares at the 10th annual Latke Festival last year, you'll probably want to ink the date of the upcoming 11th iteration of the event — Dec. 16 — on your calendar.
As was the case last year, the 2019 edition will take place at the Brooklyn Museum. Again, the event will be sponsored by Great Performances, the sustainability-oriented catering concern, as a benefit for The Sylvia Center.
This year, however, there will be a new wrinkle. You will have a chance to participate in the competition by submitting a recipe for your own homemade latke creation.
The winning recipe will be presented at the Latke Festival by its author, and a batch of the winning latkes will be served up alongside those of the professional contest entrants to the 700-plus people who are anticipated to attend the event. The recipe, moreover, will become part of the Jewish Food Society's online recipe archive. The winner will be chosen by Nov. 26.