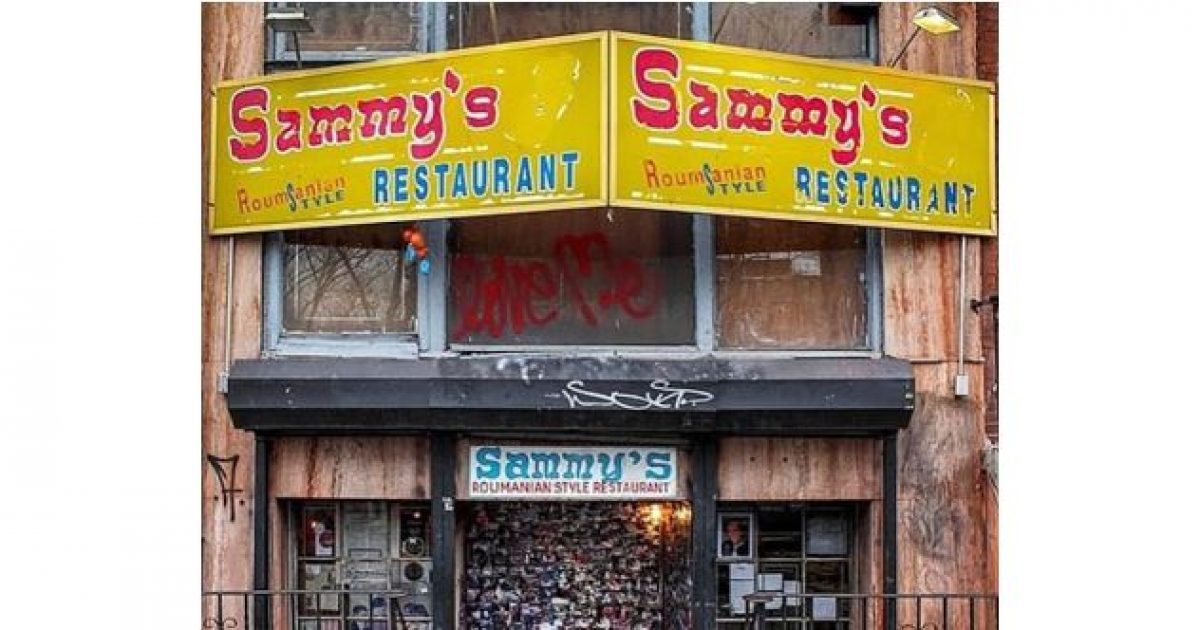 When it comes to local color, no restaurant exuded it more than Sammy's Roumanian Steakhouse, which was one of the saddest casualties of the pandemic. When the restaurant confirmed the rumors of its closure in early 2021, owner David Zimmerman vowed on Instagram that "the infamous basement" would return, writing:
We may be closed now, but when all this is over and we feel safe enough to hold hands during the hora, we will be back stronger, louder, and tastier than ever before. We are New York. We will survive this. We will always cherish the memories we shared with all of you.
And now he has taken a step closer to realizing that dream. EV Grieve reports:
Yesterday, Community Board 3 released its May calendar… and a familiar name is on the SLA & DCA Licensing Committee docket for May 15…

Sammy's ownership is applying for a new liquor license for the long-vacant 191 Orchard St. between Houston and Stanton. The questionnaire isn't online just yet, so we'll have to wait and see what Sammy's 2.0 might look like in this 2,500-square-foot space.
Of course this is just a first step in the laborious and often frustrating process of obtaining a liquor license in New York. Before the restaurant reopens (if it can reopen), the owners will need to jump through hoops to please community stakeholders.
In the meantime, a girl can dream.
See also…
Sammy's Roumanian the Latest Casualty of COVID