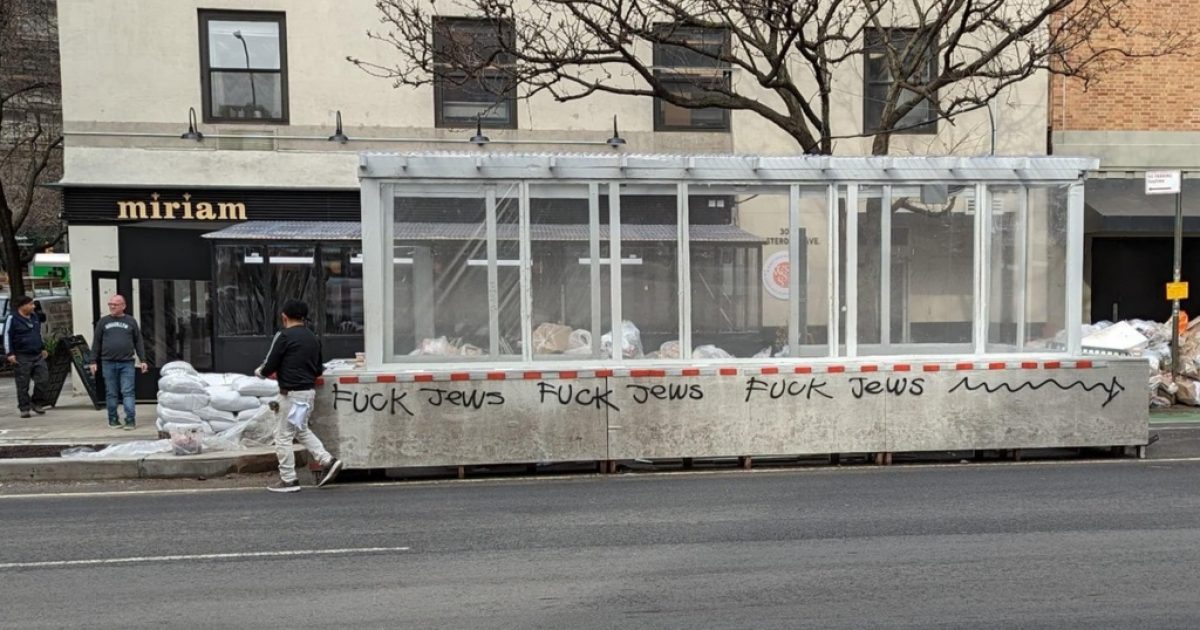 An Israeli restaurant that opened on the Upper West Side in January received a less than warm welcome to the neighborhood last Thursday when vandals spray-painted the words "Fuck you" on its outdoor dining kiosk. Miriam, a spinoff of a popular Park Slope restaurant with the same name, is the latest target in a wave of anti-Semitism that has washed over the city in recent years.
The vulgar attack came, perhaps not surprisingly, on the same day that Mayor Eric Adams met with Jewish community leaders and city officials to discuss the growing problem. So far anti-Semitic incidents have spiked dramatically this year with the NYPD hate crimes unit reporting 22 hate crimes against Jewish people from Jan. 1 through the first week of February. In contrast the same time period last year witnessed only eight such crimes.
In the meantime restaurants featuring Israeli cuisine have undergone something of a renaissance in the city. In December of last year, New York's first shipudiya, a Hebrew term translating to "skewer house," opened in Williamsburg.
See also…