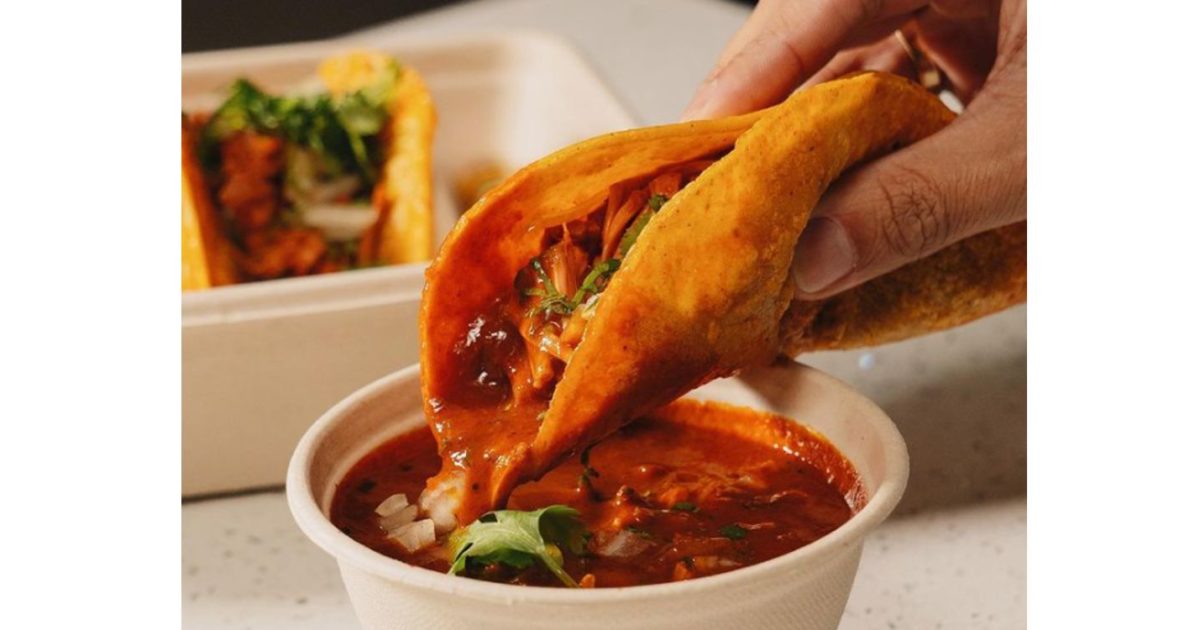 Can Mexican food and vegan food coexist on the same plate? Put somewhat differently, can Mexican food, which derives much of its flavor and character from animal fat (think refried beans), be made entirely of plant matter? A new ultra-casual restaurant on lower First Avenue is the latest to seek an answer to this question. Its name is Raíz, which is Spanish for "root."
The food at Raíz earns an "A" for appearance. The kitchen sends out dishes that are appealing-looking — piled high with ingredients and gooey with melted "cheese" where appropriate. But whether looks are sufficient to close the sale depends on the individual and his taste buds. Birria made with slow-cooked jack fruit looks convincing enough, even coming as it does with its own cup of chunky "consommé." But will the diner believe he is eating beef? Ditto for marinated seitan versus pork in the tacos al pastor.
Open scarcely a month, Raíz has already generated a buzz among vegan foodies and even had a "celebrity" stop by in the person of Sen. Cory Booker. It will be worth watching.
Raíz, 120 First Avenue (bet. E. 7th St. and St. Marks Pl.), New York.