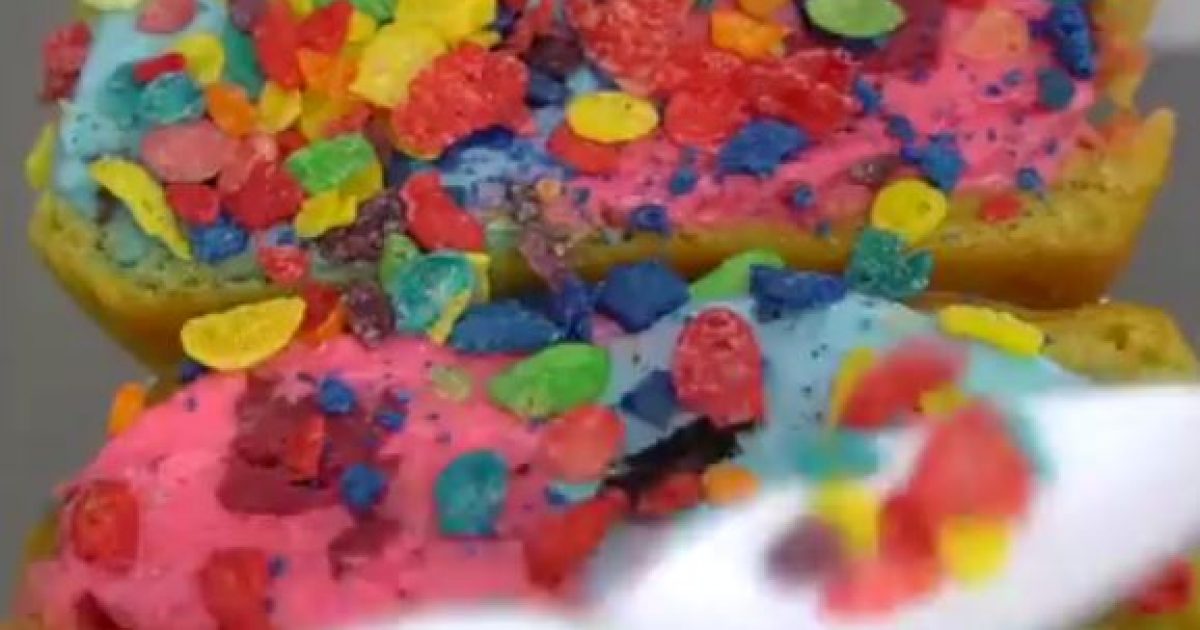 Move over, cronuts. Make way for the latest riff on the doughnut. It answers to the name cruff (a mashup of the words cream and stuffed), and what it is is an ice cream sandwich in which the wafers are replaced with doughnut halves.
But the novelty at Stuffed Ice Cream in the East Village doesn't end there. The choices are every bit as exotic as the concept. Will it be the Thai Kwon Dough (made with Thai tea, Vietnamese coffee, almonds and condensed milk), or do you prefer the Matcha-ma-call-it (green tea and lychee with Cap'n Crunch and condensed milk)? All of the improbable creations on the menu sell for $7 per.
The brainchildren behind the venture are Alan Yaung and Jackie Luu. Neither is trained in food preparation. Yaung was previously a pharmacy technician, and Luu's degree is in finance. Both hail from Brooklyn.
It took the pair about a year to perfect the cruff, which is made in a proprietary machine that cooks the pastry without melting the ice cream. However they managed it, Yaung and Luu have a winner.
Stuffed Ice Cream, 139 First Avenue, (917) 261-4904.