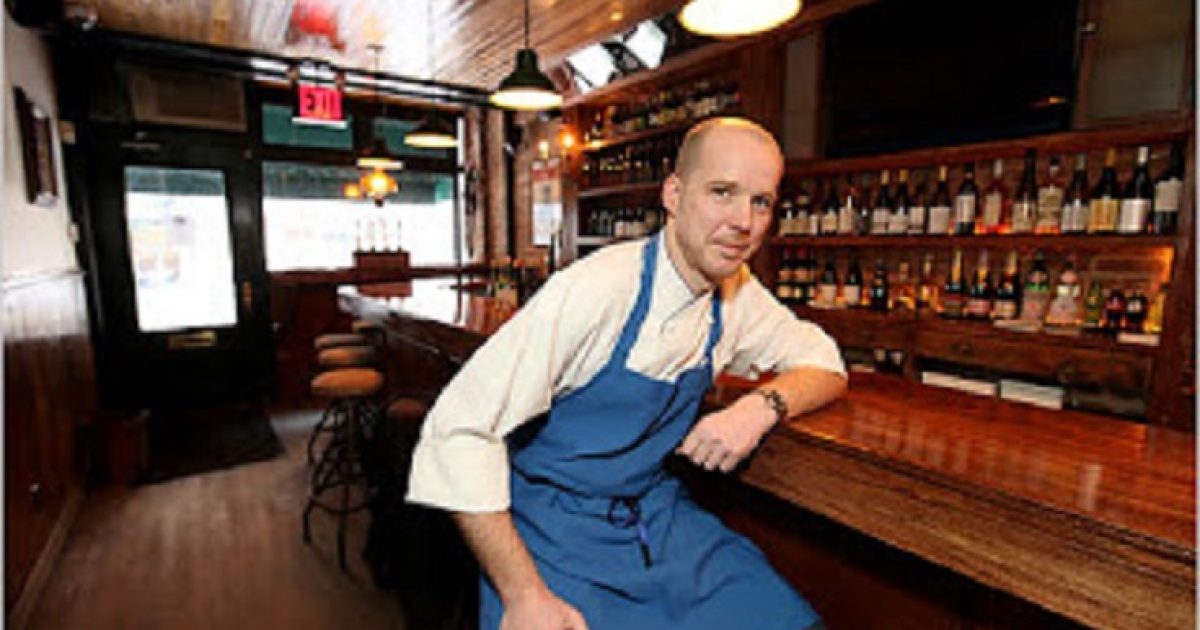 "We must accommodate the times," wrote Stephen Sondheim in "Pacific Overtures," his bittersweet musical about the westernization of Japan.
Accommodating the times is precisely what Jason Hicks, chef and co-owner of Jones Wood Foundry, has sought to do with the addition of a vegan and gluten-free menu to the gastropub's excellent British fare (for more on which check out my review from 2011).
Muses Hicks:
With the vegan movement getting stronger every day, chefs and restaurant owners, like myself, can no longer ignore it or try to come up with vegan options for customers on the fly. Although I am not a practicing vegan, I do embrace the idea of it, and having tried it for a little while, I was shocked at the difference it made from mental concentration, energy levels and generally feeling great.
The new menu won't pay mere lip service to those who eschew meat and gluten. Hicks is an inventive chef and, as such, has conjured up vegan and gluten-free dishes that dovetail nicely with the restaurant's more traditional offerings.
There is no reason why beef eaters (not to be confused with beefeaters) can't order grilled watermelon with baby arugula, fennel, and tomato chutney ($12) as a warm-up act to their steak, ale, and kidney pie. Another tempting starter is warm woodland mushrooms with truffle, arugula and mint ($15).
You can order steak from the new menu, but it will be of cauliflower flavored with Balsamic vinegar and rosemary, accompanied by an edamame bean puree, tomato confit, and sorrel ($16). Brits know their way around curries, hence a spicy Goan vindaloo-style curry served with basmati rice ($15).
Jones Wood Foundry's vegan and gluten-free menu goes into effect tomorrow.
Jones Wood Foundry, 401 E 76th Street, bet First and York Aves, 212-249-2700. Open seven days for dinner, weekends for brunch, and daily (from 5 p.m. on weekdays, 4 p.m. on weekends) for toast. Major credit cards are accepted.