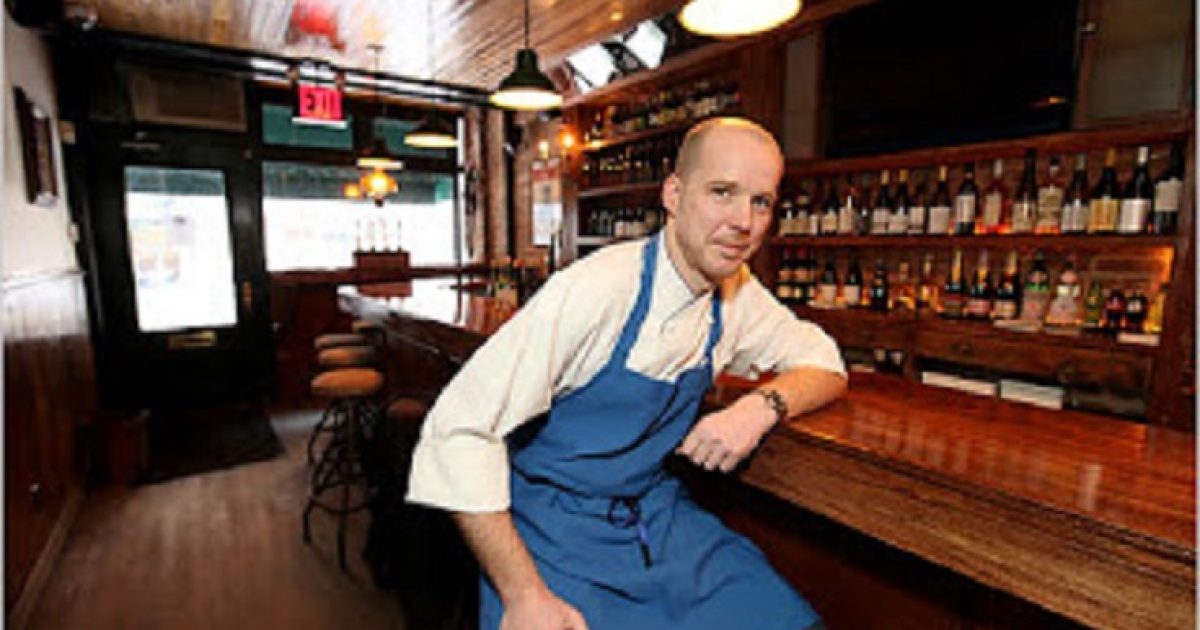 That New York suffers a dearth of good gastropubs is not for lack of trying. If anything the problem stems from trying too hard—from efforts to reinvent British food, as though bangers and mash or sherried trifle required apologies.
How fortuitous then to have Jones Wood Foundry. The newcomer, which makes its home in a former foundry (ca 1860) on the Upper East Side, is unapologetic for its gutsy English fare. It augments these largely cold-weather staples with a dozen-plus carefully chosen brews on tap and a rotating menu of culinary flights of fancy of the sort that separate gastropubs from pubs.
A placard on your table advertises toasts, which refers not to the type you raise in a glass, but literally to slabs of crusted bread spread with the likes of rillettes or corned beef and housemade piccalilli. My love affair with brandade goes way back, so you can imagine my delight to find the "salt cod mash" variant, flavored with garlic and thyme.
On some nights there's a refreshing lobster salad, sweet chunks of the crustacean paired with grapefruit supremes in a tart and tangy lime and jalepeño dressing. And there is always smoked and cured fish among the starters. Witness moist smoked mackerel in a tangle of arugula and shaved fennel.
Bubble and squeak, so named for the sound that cabbage and potatoes make when they are pressed against the surface of a hot cast-iron skillet, is done here with assorted root vegetables. The browned (in suet) and crusty cake resulting from the process is pressed into service as a foundation for moist and savory duck confit.
Actually, there's nothing easy about steak and kidney pie. When it is done well—the kidneys cooked to pliant softness and not beyond, the beef cubes tender and succulent, the pastry crisp and golden but yielding to the pressure of the fork—it is a triumph of timing and execution. That's the way the steak and kidney pie is done here. When you cut into it, the rich gravy runs all over the crispy chips served alongside.
You can finish on a high note with the sticky toffee pudding, a dome of dark and treacly goodness, served warm, tempered by the scoop of vanilla in whose company it arrives. The vaunted Victoria cake, layers of sponge cake mortared with jam and slathered with whipped cream, is dry.
The space, a series of rooms on multiple levels connected by a handsome courtyard, is delightful. Jones Wood, in case you were wondering, was the name of a wooded area that ran roughly from 76th to 88th Streets into the late 1800s. According to some sources, it was haunted.
Price range: At dinner: $7 to $12 for first courses, $17 to $32 for dinner, $7 to $14 for dessert. Toasts are $7, $9, and $13.
Jones Wood Foundry, 401 E 76th Street, bet First and York Aves, 212-249-2700. Open seven days for dinner, weekends for brunch, and daily (from 5 p.m. on weekdays, 4 p.m. on weekends) for toast. Major credit cards are accepted.