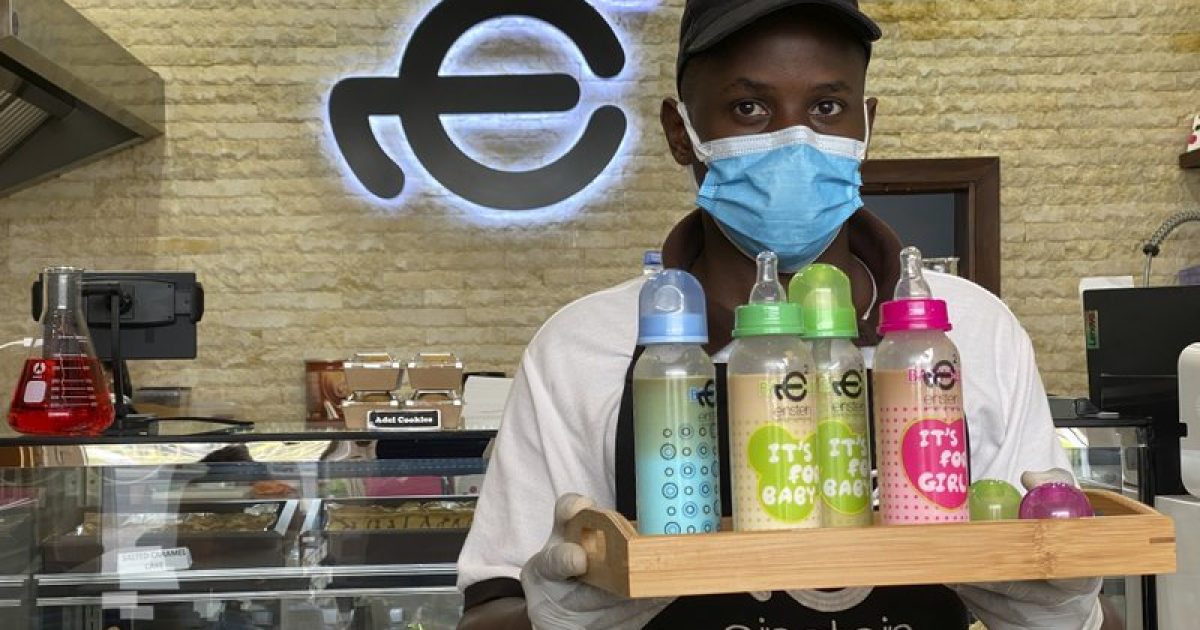 What is it about dining out that for some the experience evokes a longing to return to childhood?
Maybe I'm reading too much into these occasional oddities, but in 2017 AppleEats wrote about a restaurant in Tokyo that provided company to patrons dining alone by partnering each with a stuffed animal.
Now comes word from a trend in the United Arab Emirates of cafes selling iced coffee and other cold drinks in baby bottles. Complete with nipples. According to the Associated Press, the trend is eliciting "excitement, confusion — and backlash."
The fad began at Einstein Cafe, a slick dessert chain with branches across the region, from Dubai to Kuwait to Bahrain. Instead of ordinary paper cups, the cafe, inspired by pictures of trendy-looking bottles shared on social media, decided to serve its thick milky drinks in plastic baby bottles.

Although the franchise was no newcomer to baby-themed products — a milkshake with cerelac, the rice cereal for infants, is a long-standing bestseller — the unprecedented fervor over the feeding bottles came as a bit of a shock. All the stress and anxiety over the coronavirus pandemic appears to have spurred some to find an outlet in the strange new craze.
"Strange" doesn't begin to cut it. This is downright weird.
I don't know about you, but the foods I enjoy most were (I'm sure) off-limits to me as an infant. Maybe what the people buying into this craze need most is not a cold beverage served in a baby bottle but a good psychiatrist.
See also…