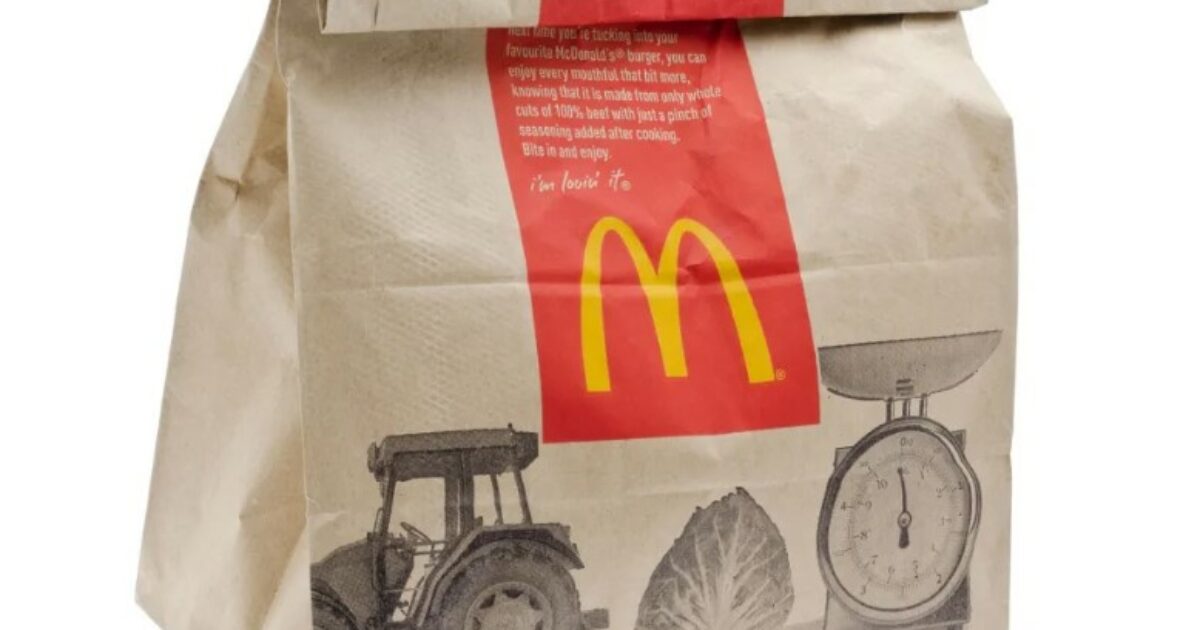 I've heard of team mascots venturing onto the hardwood during a basketball game or liquored-up fans disrupting the action at a sporting event, but this is a new one. During last night's contest between the Loyola Chicago Ramblers and the Duquesne Dukes, a hapless UberEats delivery dude walked onto the court in search of someone who had placed an order from McDonald's.
The second half was three and a half minutes old when the schlemiel, decked out in a yellow windbreaker, strolled out into the middle of the action.
See for yourself:
Abby Schnable, who covers college sports for the Pittsburgh Post-Gazette, tweeted that eventually the food found its way into the right hands, which belonged to a guy manning the video board.
ESPN quotes Duquesne coach Keith Dambrot as telling reporters after the game, "Only at Duquesne can a guy deliver food on the court during the game."