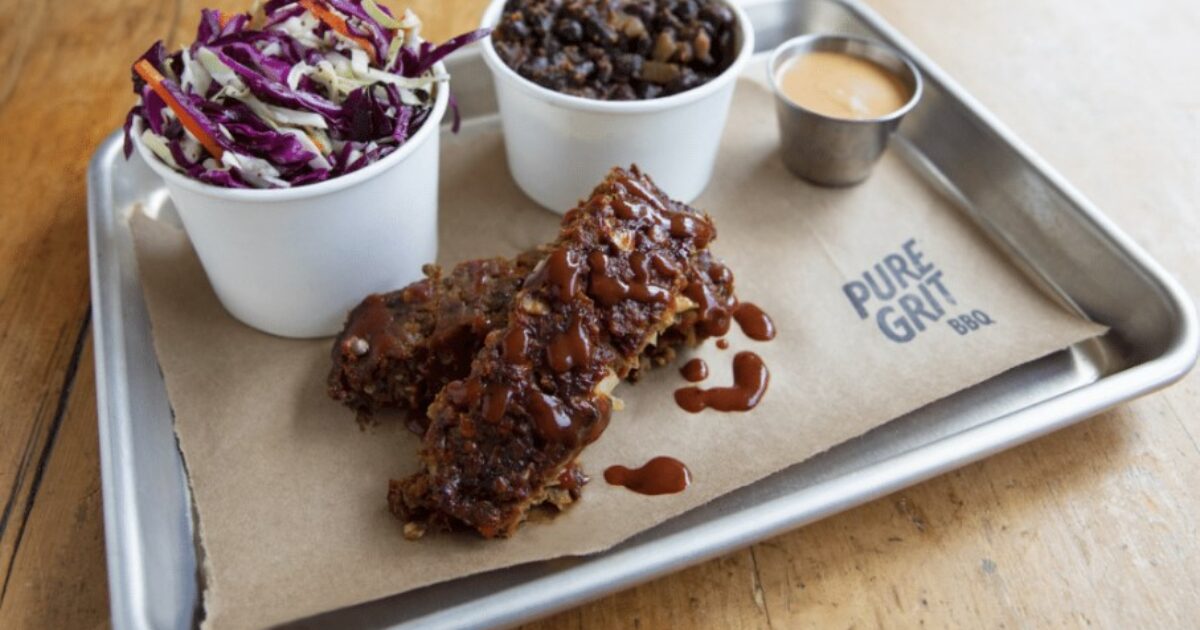 Whenever another vegan restaurant opens in the city, the question inevitably arises as to whether the food it serves convincingly mimics the intended target cuisine. When former marketing guru Kerry Fitzmaurice set out to open a fast-casual restaurant called Pure Grit BBQ in 2022, she wasn't content merely to approximate the quintessential flavor of barbecue. Instead she went out and bought a pair of smokers, which still figure in the bulk of the house's output.
You find the intoxicating scent of wood smoke in the tender shreds of jackfruit that stand in for pulled pork in a starter of nachos. The part of the queso is played by cashew cheese. Slivers of fresh jalapeño play themselves.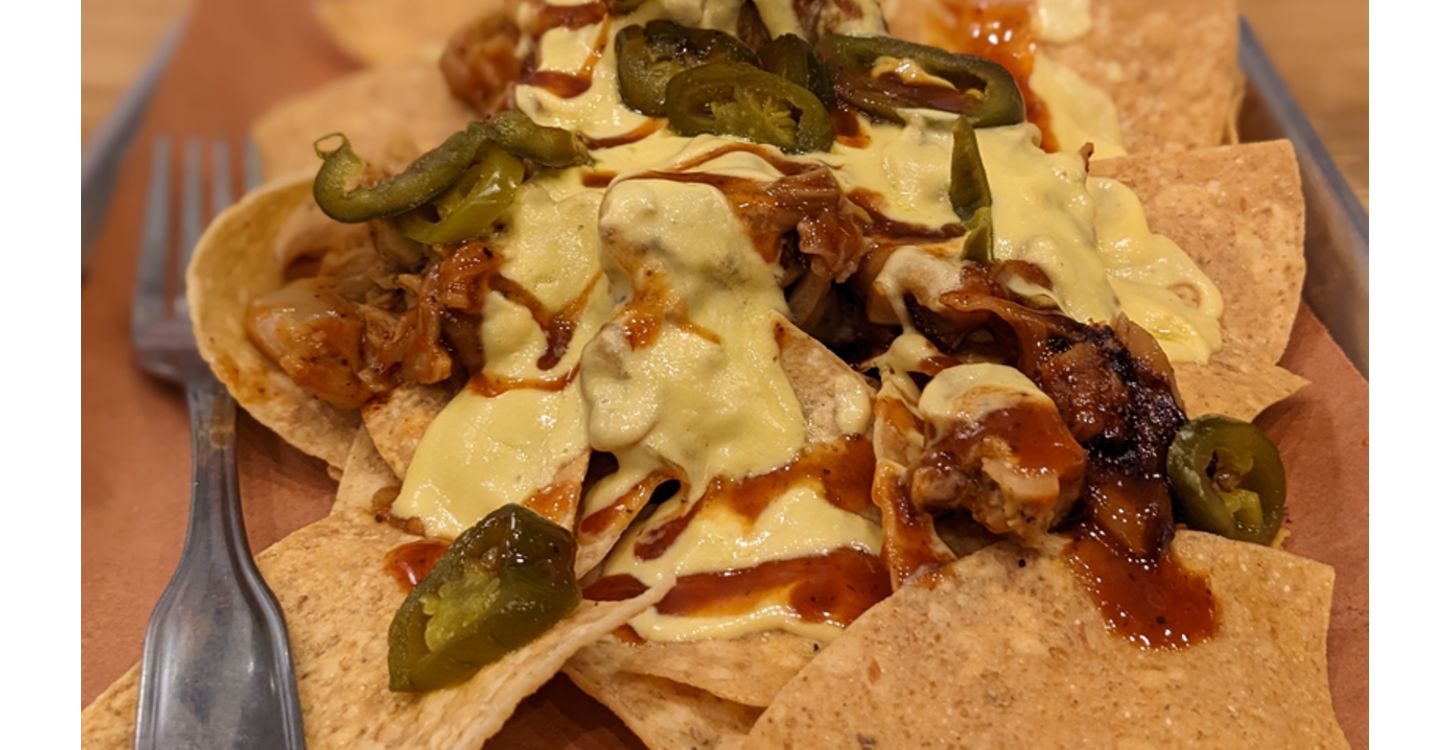 The food at Pure Grit is not only plant-based but gluten-free, should that be of concern. The mac and cheese, listed among "Snacks," is accordingly made with a sweet potato base and Violife "cheese." The dish is finished with almond parmesan and shiitake bacon.
To circumvent the use of white flour, the kitchen makes its waffles using cornbread batter, which produces a crisp, fragrant, and altogether satisfying version of the breakfast staple. A waffle, served with hot maple syrup (the "heat" derives from Pure Grit BBQ's hot sauce, more on which below), can be ordered neat or as the foundation of an open-faced sandwich in which it is partnered with a chunk of fried "chicken" (from Daring) and a crunchy slaw.
Brisket, crafted using Impossible meat, lentils, and onions, is the most frequently requested item. The taste and texture are on-target, though the final product is almost too tender. It is almost as if Pure Grit invented a better brisket than nature!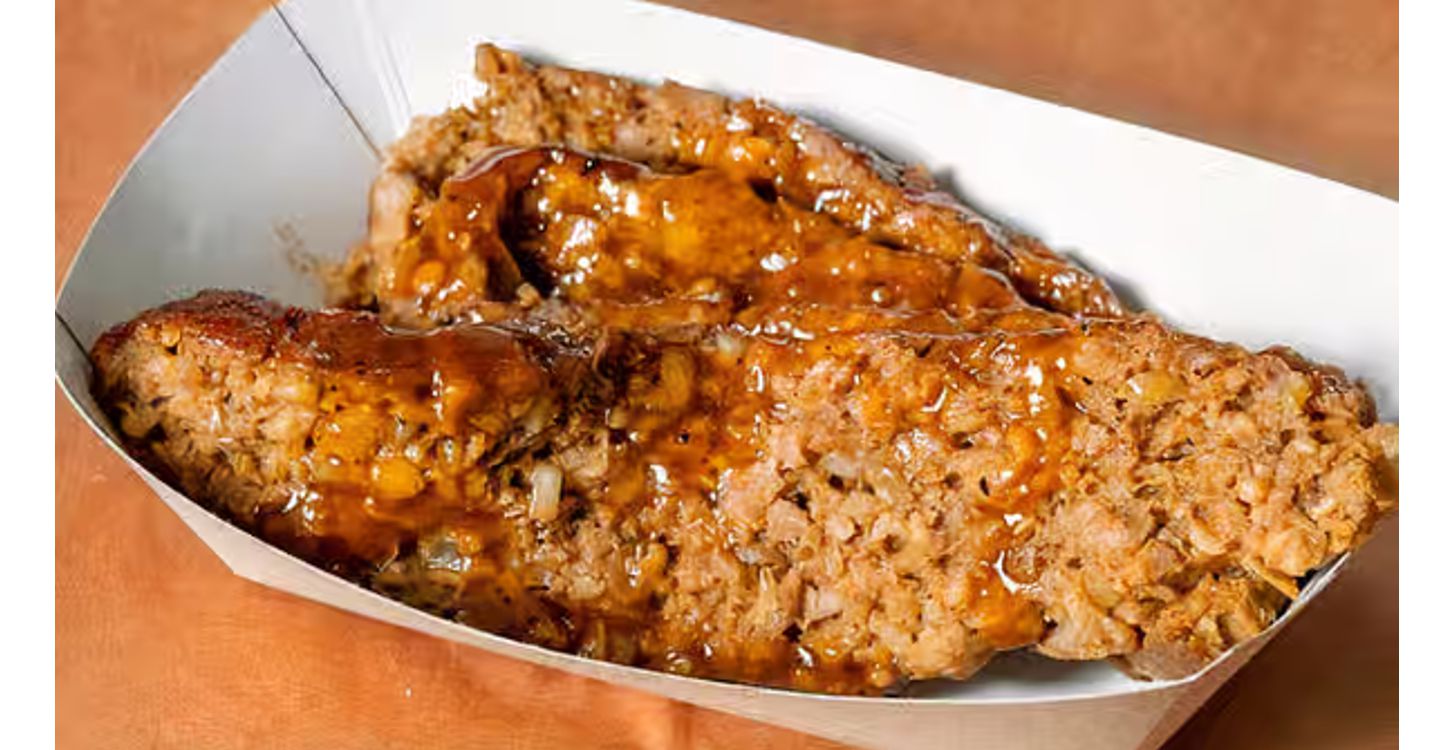 Dessert consists of a selection of cookies, among them batter-fried Oreos. (Yes, Oreos are vegan.)
Before Pure Grit was a brick-and-mortar reality, the name was affixed to a line of BBQ sauce, hot sauce, and rub. These are still available for sale, along with Pure Grit merch, on the the restaurant's website.
Price range: Snacks—$7 to $16; main dishes—$11 to $18; dessert—$6.
Pure Grit, 36 Lexington Avenue (bet. 23rd and 24th Sts.), 646-964-5183 is open Monday through Saturday from 11 a.m. to 8:25 p.m.