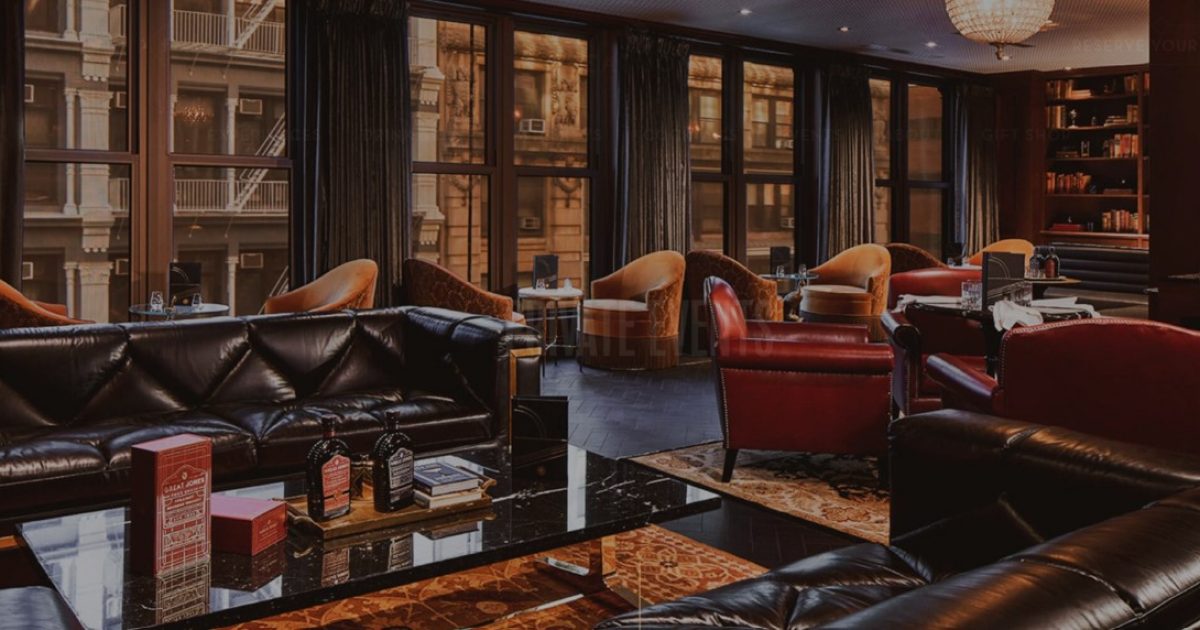 The disclaimer that this is Manhattan's first legal whiskey distillery since Prohibition is probably unnecessary insofar as not that many New Yorkers are still making bathtub gin. But the hour-long guided tour of Great Jones Distilling Co in NoHo will prove enlightening especially for newcomers to the "spirit" world. The tour includes a tasting of three of Great Jones's products — Straight Bourbon, Four Grain Bourbon, and Rye — as well as instructions on "nosing" and tasting a whiskey.
If you want to experience these spirits in cocktails and/or paired with food, you can take part in the distillery's six-course "Canapés & Cocktails" tasting. Pairings include the Straight Bourbon with a Cabot Cheddar gougère, the Royal with a marinated scallop crudo, and the Four Grain with a roasted beet tartelette.
The tour is priced at $35 per person, the Canapés & Cocktails at $145 a head. All events include an offer of $10 off any single bottle of Great Jones whiskey as you are leaving.
Great Jones Distilling Co, 686 Broadway (at W. 3rd St.), 332-910-9880.