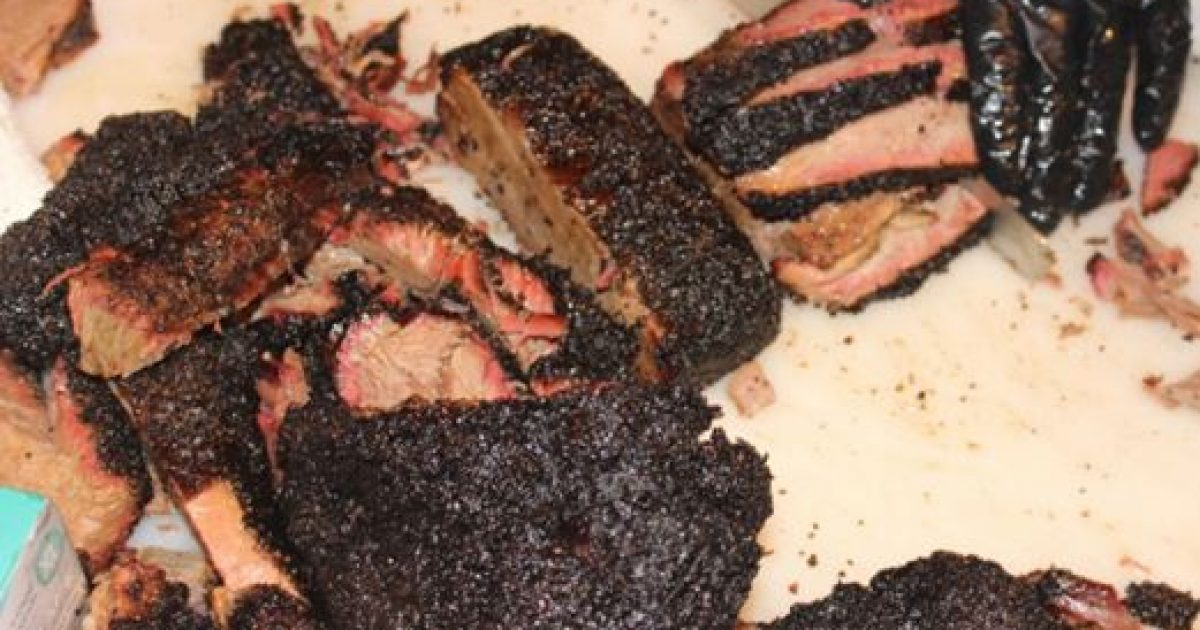 Brisket. Say the word to 'cue aficionados and their mouths water at thoughts of the cut, rubbed with spices, and cooked for thirteen hours at low temperatures in the presence of wood smoke. Say it to natives of Brooklyn, and they'll picture Passover dinner, where the centerpiece is a braised slab of the meat, slathered in onions and garlic.
However you cut it, brisket will be king, literally, at the seventh annual Brisket King NYC event in Williamsburg on Apr. 25. Expect to find plenty of beer, cider, and spirits to wash down lofty mounds of the tender meat prepared by chefs from as far away as Texas and as close as a few blocks away. (Last year's winner, Izzy's Smokehouse, brought in a secret "kosher" weapon in the person of one "BBQ Rabbi" Mendel Siegel.)
A complete list of participants may be found here, and tickets, which start at $75, may be ordered here.