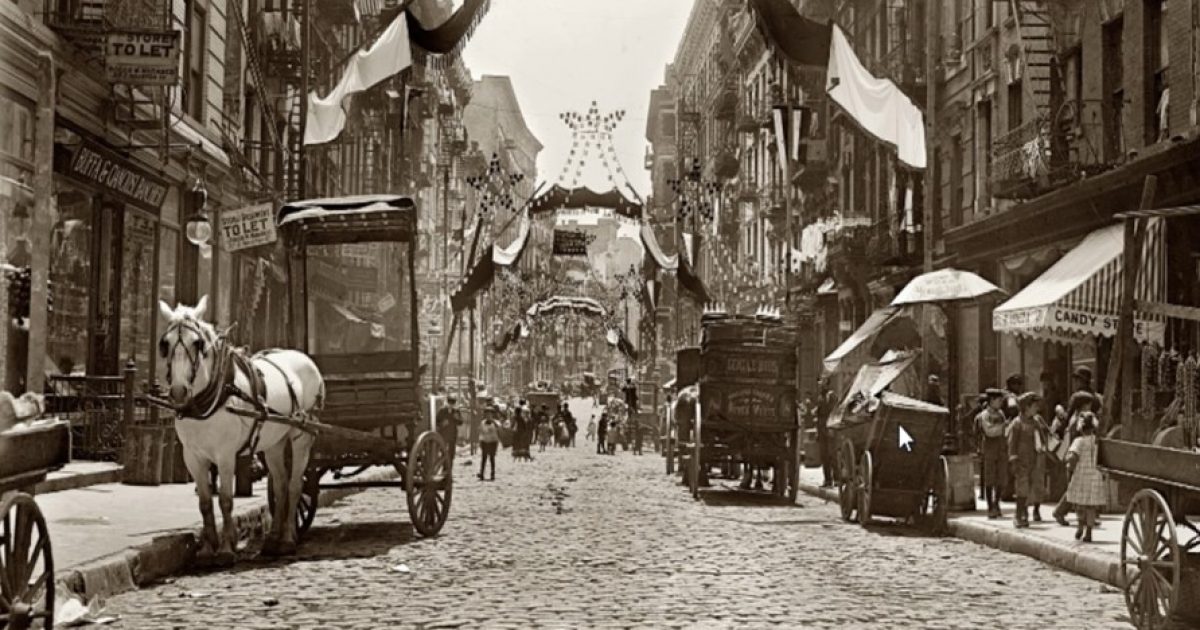 While other Chinese enclaves have sprung up in the boroughs, Chinatown in Manhattan still holds the greatest allure for many Chinese food enthusiasts, partly because the community has remained largely unchanged in over a century. To see this for yourself compare the photo of Mott Street, taken today, with the one above, taken a century ago.
Although many fans of the cuisine have their favorite destinations, the windy streets of this section of the city still harbor surprises. A walking and tasting tour, hosted by the New York Adventure Club this coming Saturday, Oct. 30, promises to unearth some of Chinatown's secrets.
The tour will include bites from several off-the-beaten-path Chinatown eateries. It will also provide participants with a history of the area.
Tickets for the event, which runs from 11:30 a.m. to 1:30 p.m., cost $49 and may be purchased here. The tour commences at Columbus Park, the corner of Bayard and Mulberry Streets.
For more information, click here.