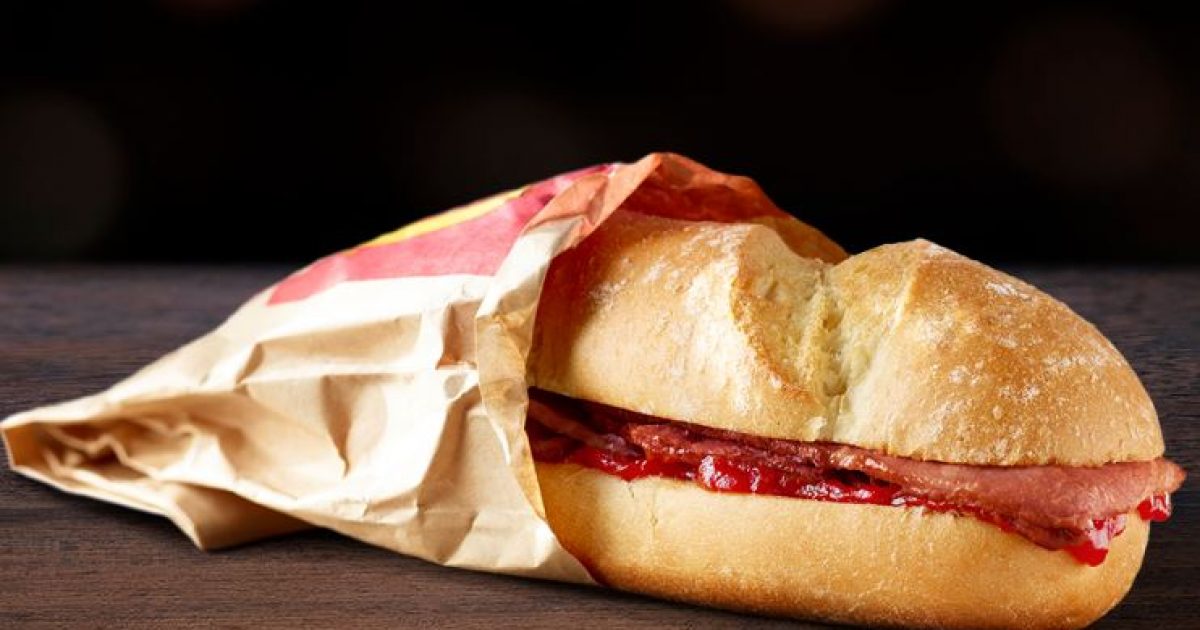 If you answered any (or all) of the questions asked in yesterday's fast food trivia quiz, you are about to find out how many you got right.
Even if you chose not to play, read on. The post below is sure to contain some surprising, and occasionally funny, fast food facts you were likely unaware of.
For your convenience the questions are repeated below, in boldface. The answers follow.
In what country can you buy a McDonald's Bacon Roll? Answer: The UK. The sandwich is described as "a classic — delicious British bacon with your choice of tomato ketchup or brown sauce, served on a perfect bread roll."
In what Asian nation does McDonald's sell beer? Answer: South Korea. In 2016, the chain, faced with fierce competition from casual dining and gourmet burger restaurants, began serving draft beer at its newest restaurant in Seongnam, near the South Korean capital city of Seoul.
In what country can you buy the McDonald's Bacon Potato Pie? Answer: Japan.
Because of a copyright conflict Burger King is known by a different name in Australia. What is it? Answer: Hungry Jack's. From Quora: "When Burger King moved to expand its operations into Australia, it found that its business name was already trademarked by a takeaway food shop in Adelaide. As a result, Burger King provided the Australian franchisee, Jack Cowin, with a list of possible alternative names derived from pre-existing trademarks already registered by Burger King and its then corporate parent Pillsbury that could be used to name the Australian restaurants. Cowin selected the "Hungry Jack" brand name." …
In what nation does Burger King carry a Black Truffle Angus XT? Answer: Hong Kong. The burger is topped with mayonnaise mixed with Italian black truffles, along with cheese, bacon, tomato, and curly endive.
In what nation can you order a Frosty at Wendy's that is flavored with coffee jelly? Answer: The Phillipines 
Which fast food chain boasts a secret menu that includes items such at Fossil burger featuring 9 beef patties? Answer: Wendy's. Another item on the secret menu is the Barnyard Burger — a layer of bacon, then a layer of cheese, then a layer of beef, then another of cheese, then a layer of spicy chicken fillet, then yet another layer of cheese, and finally a layer of ham.
What was the unfortunate phrase that resulted from KFC first efforts to translated the slogan "finger lickin' good" into Chinese? Answer: "We'll eat your fingers off."
Chinese KFCs sell a version of what familiar Chinatown staple rice porridge? Answer: Congee. Other items on the menu include the Smiling Meatball.

Image: KFC Japan

In what country did Taco Bell fail twice after advertising itself as a purveyor of "authentic American food"? Answer: Mexico. According to the website Munchies, "Problems arose from the get-go. The wildly inauthentic names of several popular Taco Bell items had to be changed because Mexican customers didn't understand what exactly they were ordering. For instance, the crunchy taco — an anomaly in Mexico — had to be re-branded the 'Tacostada,' thereby evoking the crunchiness of a tostada in taco form."
What dish associated with American soul food is served at Taco Bell in China? Answer: Chicken and waffles. Other items on the menu included lo mein.

Image: Wall Street Journal video screen grab

What menu item is offered at Taco Bell in Japan that is unavailable in the U.S.? Answer: Shrimp and Avocado Burrito
In what country will you find McDonald's lone vegetarian restaurant? Answer: India.