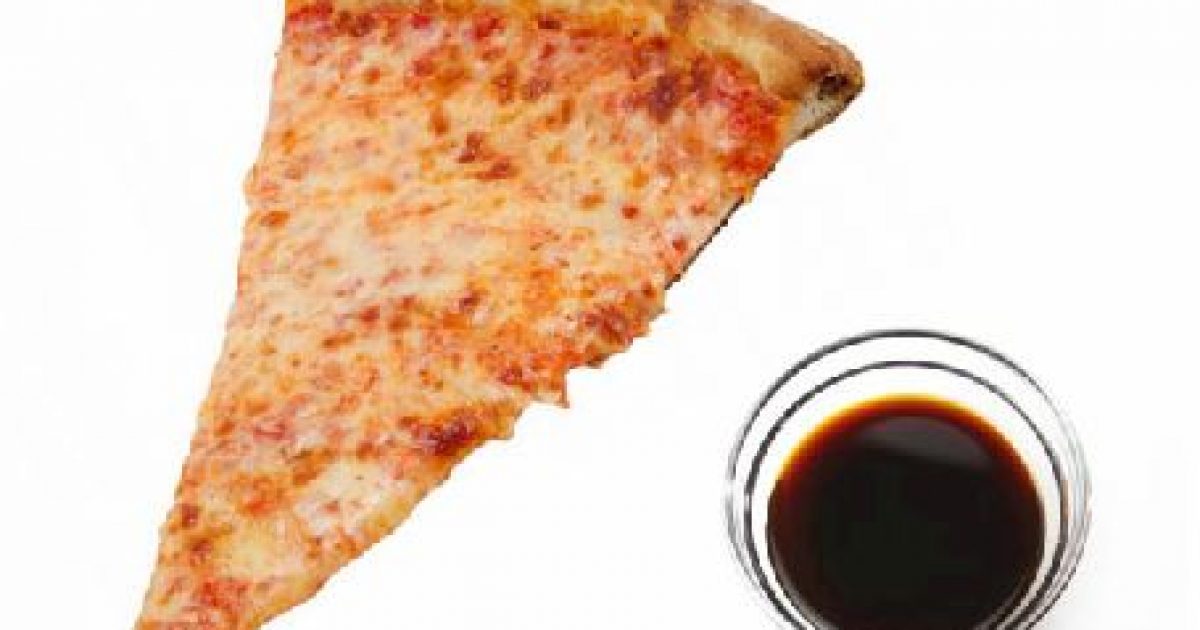 Back during his first term as mayor of New York, Bill de Blasio was famously mocked for eating pizza with a knife and fork. As many city dwellers argued at the time, there is one and only one right way to eat a "slice" — two if you include folding it in half lengthwise to prevent the melted cheese and sauce from dripping off.
But now a new pizza-related phenomenon has arisen that is causing divisions throughout the city and nation at large. Some people are dipping their pizza into soy sauce!
One of the first reported instances of this bizarre-sounding habit occurred back in November when Canadian tennis star Genie Bouchard allowed as how she prefers her pizza moistened that way.
Pizza dipped in soy sauce is LIFE

— Genie Bouchard (@geniebouchard) November 15, 2017
"Zese crazy Canadians" was the assumption many New Yorkers made when the report surfaced.
Jay Onrait, a Canadian sportscaster, defended the practice, stating, It's not bad. … I don't know if it's life, but it's not terrible. It's like putting salt on pizza."
But the trend was met with very pointed responses on Twitter:
No the fuck it is not.

— Ryan Kopperud (@ryankopperud) November 16, 2017
How about we stop offending pizza with things like pineapple and soy sauce. How would that be? The humanity…
This is like crossing the streams. https://t.co/AjMSBvoWO0

— Kelly Parker ???????????? (@FlyingKP) November 16, 2017
Not everyone was equally down on the practice:
It sounds weird but wait until you try it yummmm

— Coin Boat (Chubba Cushing) (@thatsmyfaw) November 15, 2017
Genius! A match made in heaven.

— Mark Side (@mark_side) November 17, 2017
So what's your take on this trend? Is it delicious or desecration? Are you willing to test your assumption by taking the pizza/soy sauce challenge? If you do decide to try the combination, let us know what you thought of it.