Surely you didn't think we were going to stop at a piddling four suggestions for gifts that would delight the baconholics in your life, did you? We've got lots more ground to cover, starting with J&D Foods, the ultimate source of baconalia.
Among the enticements available at the company's website are bacon-scented underwear (his and hers, both $19.99) and bacon-scented pillowcases (an error at the site precludes our revealing the price). J&D's also offers a bacony stocking stuffer in the form of bacon lip balm ($3.99).
Adorn your tree with bacon? Not a great idea if you plan to keep the tree up through New Years. Unless, of course, the bacon ornament is made of glass crafted to resemble a pound of the good stuff. Available from Sur la Table for $13.96, the bacon ornament is said to be "mouth-blown and hand-painted by artisans using techniques that have been handed down through the generations."
But why stop at just the ornaments? Why not a bacon Christmas tree? The tree, available from Oh, Bite It!, is not only decorative but edible. The tree is made of three pounds of bacon and a cup of frosting (yes frosting!).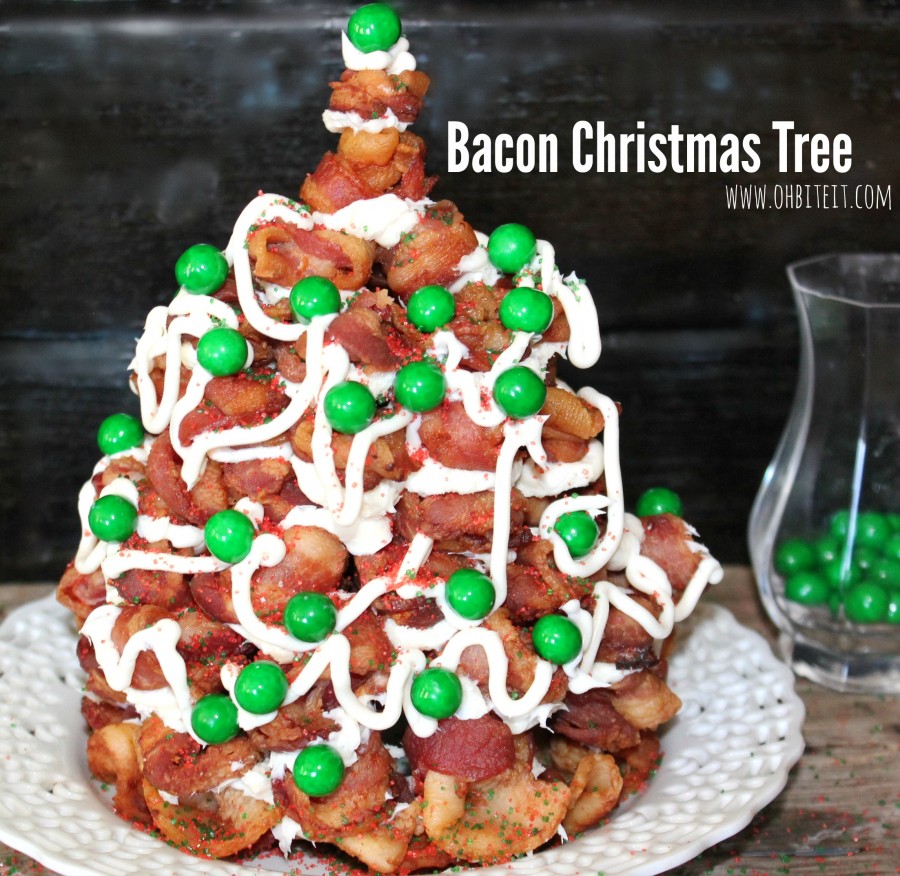 For serious bacon enthusiasts, there is the Bacon Sampler Trio Gift Box from The Vermont Country Store ($34.95). The sampler includes applewood smoked bacon, cob-smoked bacon, and peppered bacon, which is rolled in cracked Tellicherry peppercorns: bacon au poivre, if you will.
See also…