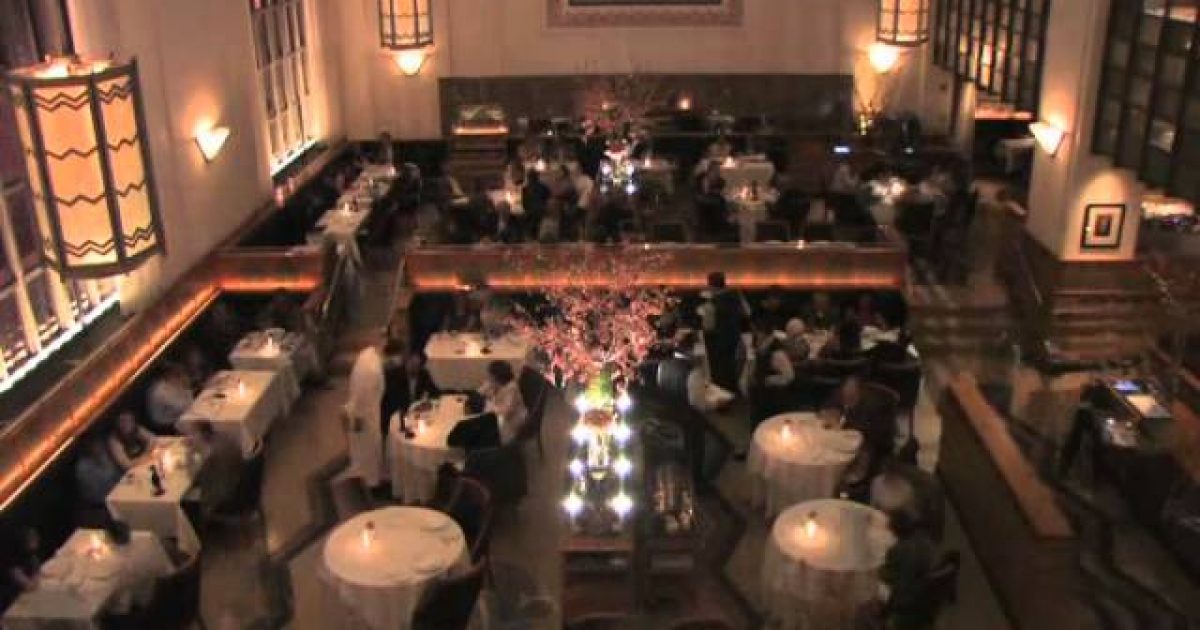 It's finally happened. Eleven Madison Park — voted by the Guide Michelin as the world's best restaurant — and one of the world's most expensive to boot has made good on its promise to reinvent itself as a purveyor of vegan food.
The restaurant, which reopened on June 10, is still as pricey as ever. In fact more so. The 11-course tasting menu now runs $335 a person, although a "cheaper" alternative may be found on the attenuated bar tasting menu, which will set you back $175 a head.
As to what's on the menu: Well, according to Bloomberg, there are beets. But Daniel Humm doesn't just open a can. The beets, which are aged in a ceramic pot, "are carved up, wrapped in mustard leaf kimchi, and served with red wine jus. The beets, which have been dehydrated, then rehydrated, smoked, cured, and otherwise alchemized over the course of three days, have a remarkably chewy, almost meaty texture. Their dirty sweetness is transformed into a rich, roasted masterpiece of a dish, the excitement of which wafts alongside the charred aromas as the pots are wheeled throughout the dining room." Dirty sweetness: yum.
If you're not yet salivating, there's minutely chopped, compressed cucumbers and bits of sweet crisp melon in avocado cream. In case you needed further assurance that you're getting your money's worth, the Bloomberg writer avows that "almost nothing on the 11-course EMP menu attempts to mimic meat or fish." Whew! For a minute there I was worried.
Interestingly there is no mention of truffles or saffron, both of which are delicious and neither of which is an animal product. Maybe veganism in Chef Humm's world implies asceticism. Or maybe his flights of fancy — which require a kitchen staff of "35 to 40 hardworking chefs" — simply don't justify the king's ransom he charges for dinner.
Either way, the idle rich lemmings are rushing in. The waitlist for a table in June and July now stretches to more than 15,000 people. P.T. Barnum, wherever he is, must be laughing himself silly.
See also…
One of the World's Most Acclaimed — and Most Expensive — Restaurants to Go Meatless for the Revolution