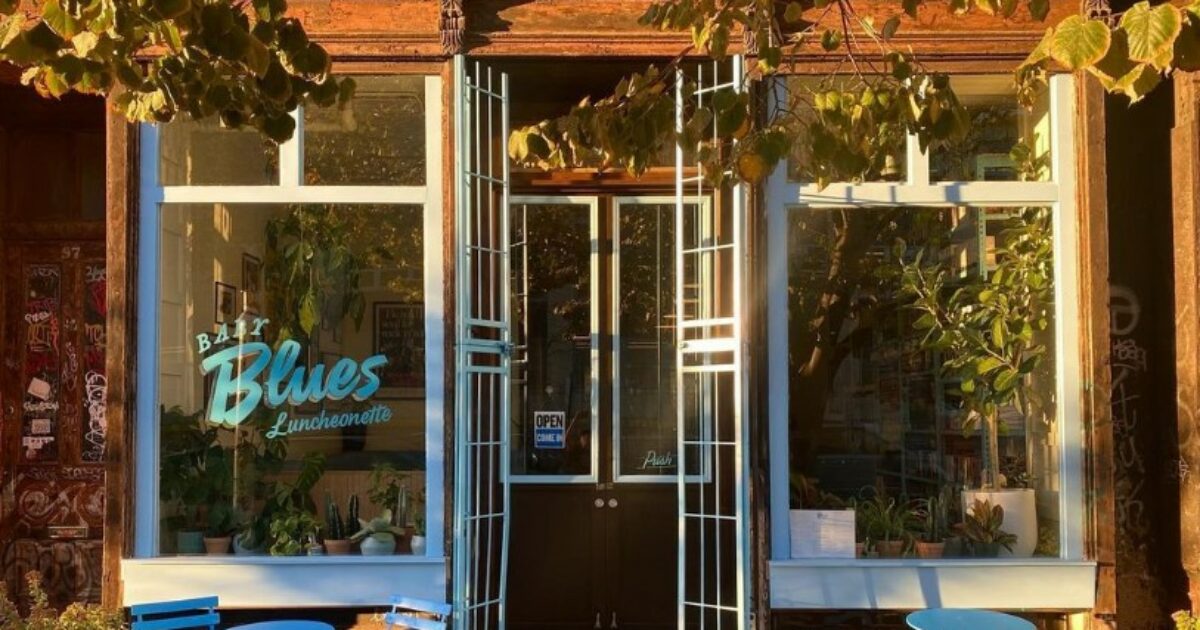 We've devoted some space lately to restaurants that stay open late, which is great for night owls. But what about swing shifters whose dinner hour comes at midday? One answer is the newly opened Baby Blues Luncheonette in East Williamsburg, where they can stoke up on calories from the likes of the "Zorba Plate" — two eggs, grilled halloumi cheese, Greek potatoes, homemade tzatziki, and heirloom tomatoes.
The restaurant, which is open only until 3 p.m., also turns out some interesting sandwiches, such as the H.L.T., in which the H stands for grilled halloumi cheese. (For an extra $3, you can add back the B).
Blue is the restaurant's color, not only in the name but in the in the banquette, tables, chairs, and the five-seater counter.
Baby Blues has already been discovered by the brunch crowd. Expect the handful of tiny tables on the sidewalk in front to become prime seating once the weather warms up.
Baby Blues Luncheonette, 97 Montrose Avenue (bet. Leonard St. and Manhattan Ave.).