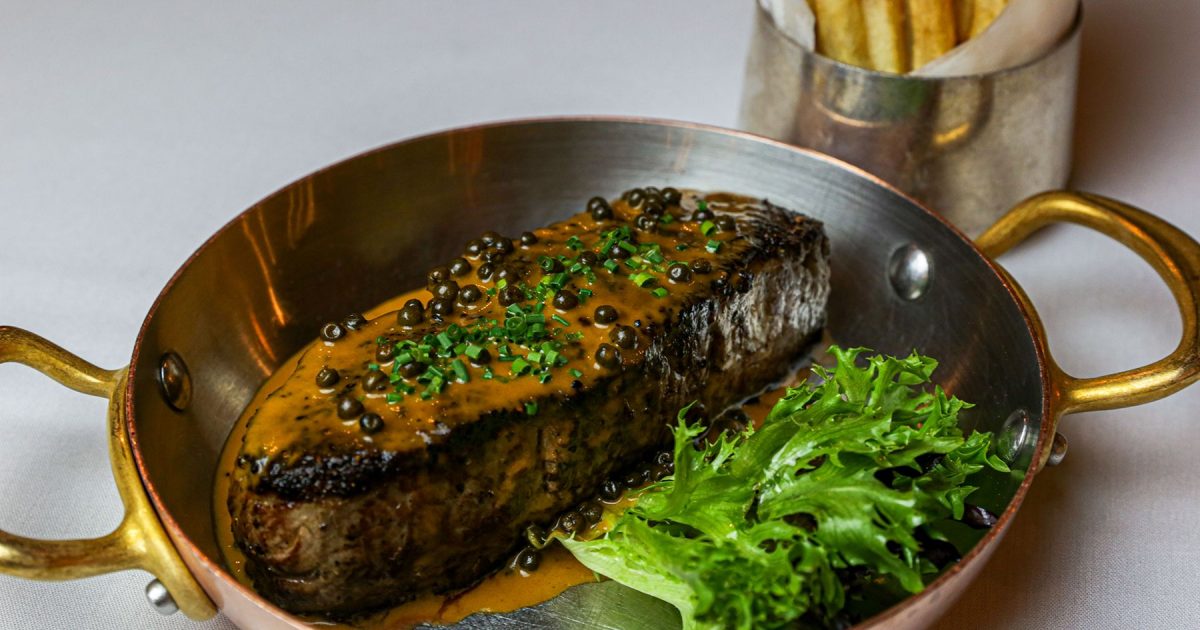 We'll never get used to parentheticals like the one that appears in the title. Here's hoping that next year at this time, the 21st-century plague will be a distant bad memory.
But back to this year. We've chosen a few spots with romantic menus and, in several cases, romantic settings for those willing to venture out in these dangerous times.
The Korean fusion restaurant Hortus NYC (reviewed here) will be featuring a Valentine's Day prix-fixe menu available at both lunch and dinner on Feb. 13 and 14. Your meal opens with the Hortus Royal Platter comprised of chilled lobster tail, tuna tataki, and shrimp cocktail. Next comes a choice of one of two appetizers: Truffle noodles with assorted mushrooms and Thai bird chili; and a softshell crab tempura with fresh sea urchin and yuzu harissa. Main course and dessert selections are made from the regular menu, though a special option among the mains is a Wagyu New York strip. The cost per person if you're dining in is $70, though should money be an object, be mindful that some of the items carry a surcharge. The meal "to go" is priced at $170, and includes a 375-ml bottle of Pol Roger Champagne. Takeout and pickup orders must be placed before Feb. 11 at [email protected]. Hortus NYC, 271 Fifth Avenue, (bet. 29th and 30th Sts.), 646-858-3784.
The pandemic has claimed its share of casualties, but some tried-and-true restaurants have weathered the storm. One of those is the veteran La Goulue, the Michelin-recognized French bistro on the Upper East Side. The three-course prix fixe dinner offered on both Feb. 13 and 14 will commence with a welcome glass of Frerejean Frères Champagne and an amuse of egg custard with Perigold black truffle. Among the starters are a lobster consommé garnished with poached lobster, and hamachi tartare with micro shiso and wasabi-coriander coulis. "The Glutton" (which is what the restaurant's name translates to) delivers a classic steak au poivre with hand cut frites and an equally classic tarte tatin, the caramelized upside-down apple tart here accompanied by a dollop of Vermont crème fraîche. The menu, priced at $125, will be offered for take-out and heated outdoor dining. There will be two seatings at 6pm-6:30 p.m. and 8 p.m. La Goulue, 29 E. 61st Street, 212-988-8169.
The Hindi word addā means "den" or "haunt" — a place to hang out. For those who plan to hang out at home this Valentine's Day, Addā Indian Canteen in Long Island City is making its "biryani bols" available for pick-up or delivery. The restaurant will be dispensing copies of the creation by Chintan Pandya, a rising star on the New York restaurant scene, between 5 p.m. and 8 p.m. on Feb. 14. The dish, which serves two, is composed of basmati rice, spices, and your choice of protein, all sealed in a clay pot by a tight-fitting layer of bread dough. The cost is $34 for chicken or vegetable and $36 for lamb or goat. Addā, 31-31 Thomson Avenue, Long Island City, 718-433-3888. 
Add a little intrigue to Valentine's Day 2021 by reserving at Shuko, a high-end Greenwich Village sushi emporium which you enter by means of an unmarked door. The menu is kaiseki-only, meaning your meal is orchestrated for you by one of the chefs. Among the edible masterpieces they turn out are this blend of toro, uni, and caviar on house-made milk bread. If you are lucky, spicy lobster with shrimp tempura, tofu, scallion, and lotus root — an item with limited availability — will be on the menu. If you're homebound, be advised that Shuko is offering a takeout option. Shuko, 47 E 12th Street, 212-228-6088,