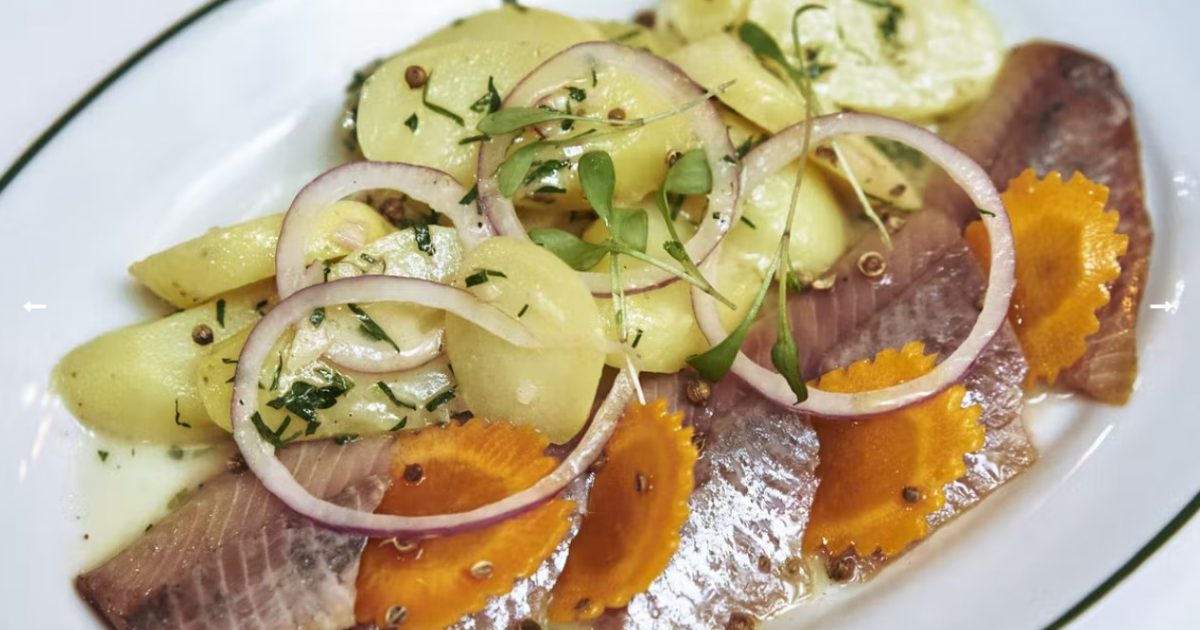 When Hemingway described Paris as a "moveable feat," he actually must have been thinking of New York. The city, especially in recent years, has been moving continuously forward, judging from the new restaurants of all stripes and the culinary trends that have been launched in recent years. At the same time it has looked backward, searching to capture and preserve relics of a bygone era.
Take the notions of dinner theater and Vaudeville, both of which resurfaced simultaneously in OH LA LA Supper Club, which opens for another season on Feb. 10. Tucked away within the veteran French bistro La Goulue, the club boasts a roster of singers, bands, and entertainers complemented by the likes of a crispy potato, goat cheese, and smoked duck tart (Péatou De Chevre); sous vide duck foie gras with cherry chutney and home baked brioche' and a classic Tarte Tatin finished with a dollop of Vermont crème fraîche.
A vibrant cocktail program offers such whimsical pairings as the Holy Grail with Legunas Repo tequila, Johnny Walker Black and Demerara sugar; and Cabin Fever, vodka, aperol, luxardo and lemon juice.
Dinner and a show run $150 a person.
OH LA LA will be open Thursday, Friday, and Saturday from 8 p.m. Reservations, which may be required, can be made on OpenTable.
La Goulue, 29 E. 61st Street, New York, 212-988-8169.