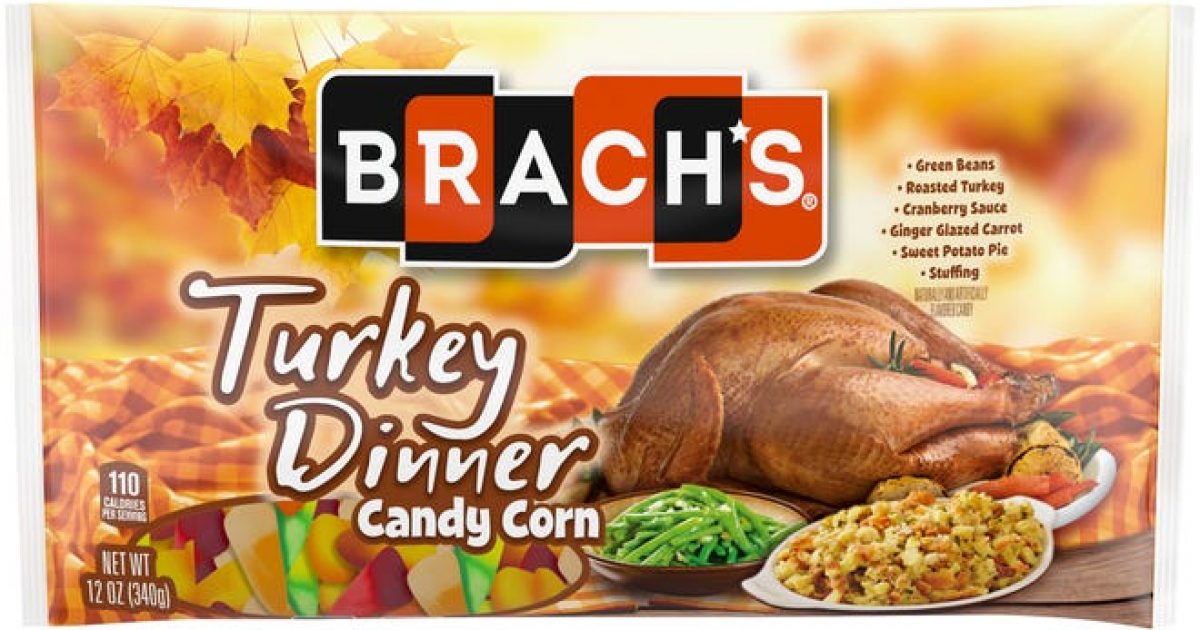 Assuming, that is, there will be a Thanksgiving feast this year. Whether this is or not depends on the mood of the coronavirus. But let's be optimistic and assume a vaccine will materialize before Turkey Day, which brings us to the question of what will be on the menu. Three years ago a soft drink maker came out with a line of "Thanksgiving-flavored" soda pop. Flavors included all your Thanksgiving staples: Turkey & Gravy, Mashed Potato & Butter, Cranberry, and even Green Bean Casserole.
This year it's your candy dish that will be receiving a makeover. The candy kitchens at Brachs, maker of that Halloween standard candy corn, will be turning out Thanksgiving dinner-inspired candy corn. Flavors include roast turkey, green beans, ginger-glazed carrot, sweet potato pie, and cranberry sauce.
According to USA Today, the product, which comes in a 12-ounce bag and retails for $2.99, is currently available at Walgreens.
See also…