You've probably seen these universal symbols on a hand dryer in a public restroom.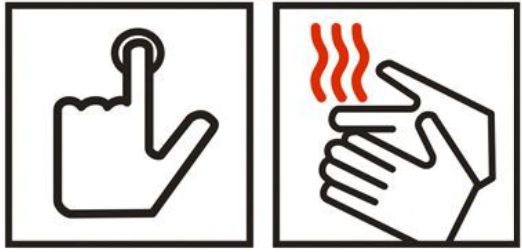 The message they are attempting to convey is to press the button on the unit, then place your hands under the vent, which will dispense warm, drying air.
But some wise guys on the internet have come up with a frankly hilarious alternative interpretation: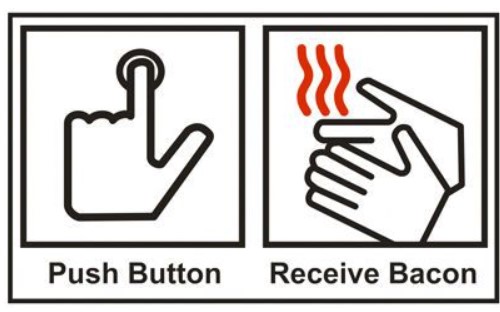 Now the dream of those for whom the thought of a vending machine that would satisfy their middle-of-the-night bacon craving has come true. Oscar's Smokehouse, a specialty meat and cheese shop in Warrensburg, N.Y., has created what may be the nation's — nay, the world's — first vending machine that delivers hickory-smoked bacon. Other options, according to NewYorkUpstate include 3-year-old cheddar cheese, smoked pork chops, and sausage. It's unclear whether these items are ready to eat, but the machine keeps them refrigerated, providing locals with a 24/7 contactless vendor of smoked victuals. Prices, the article reveals, are the same as they are inside the store.