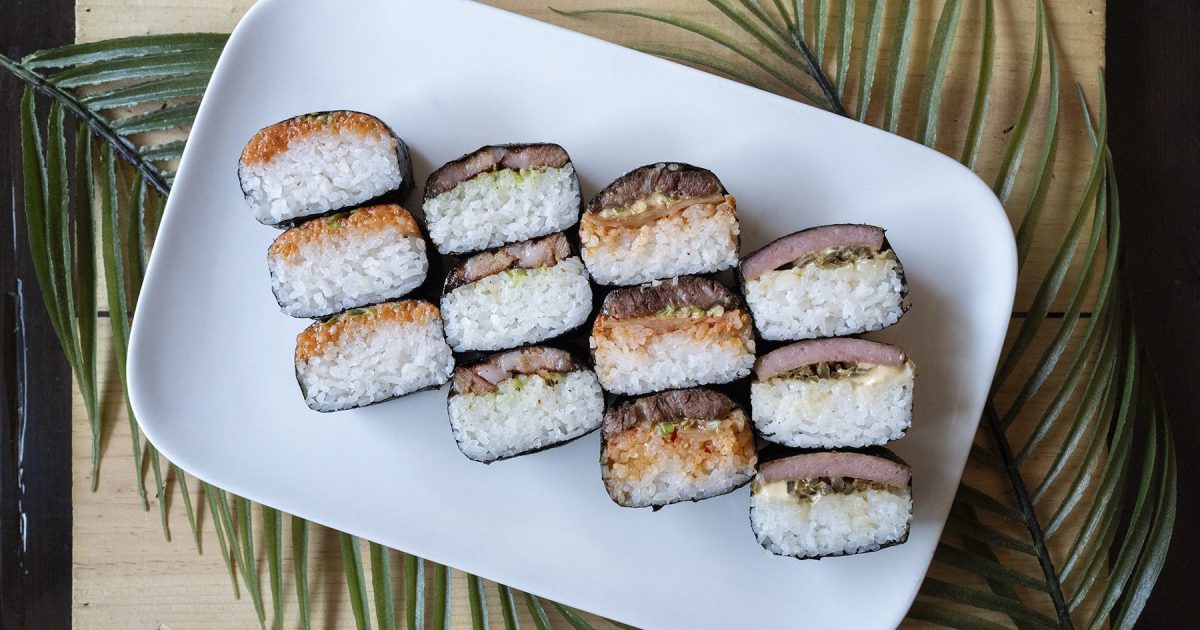 noreetuh, the quirky Michelin-recognized Hawaiian restaurant in the East Village, has hopped onto the vegan bandwagon, reimagining several of its offerings, which will be made henceforth with non-animal protein sources.
Two of the house's 14 musubis (snacks) and one main course will be affected by the change. The three dishes, all of which previously contained pork, will substitute OmniPork, a vegan meat substitute. Included are the classic spam musubi, the spicy spam musubi with pickled jalapeño and soy mayo, and the chow noodles with pork, black beans, and szechuan chili.
Other pork-based dishes on the menu, such as the Iberico pork belly skewers with miso-daikon-ginger seasoning and the excellent wontons with ham hock and truffle shavings, will remain unchanged.
See also…