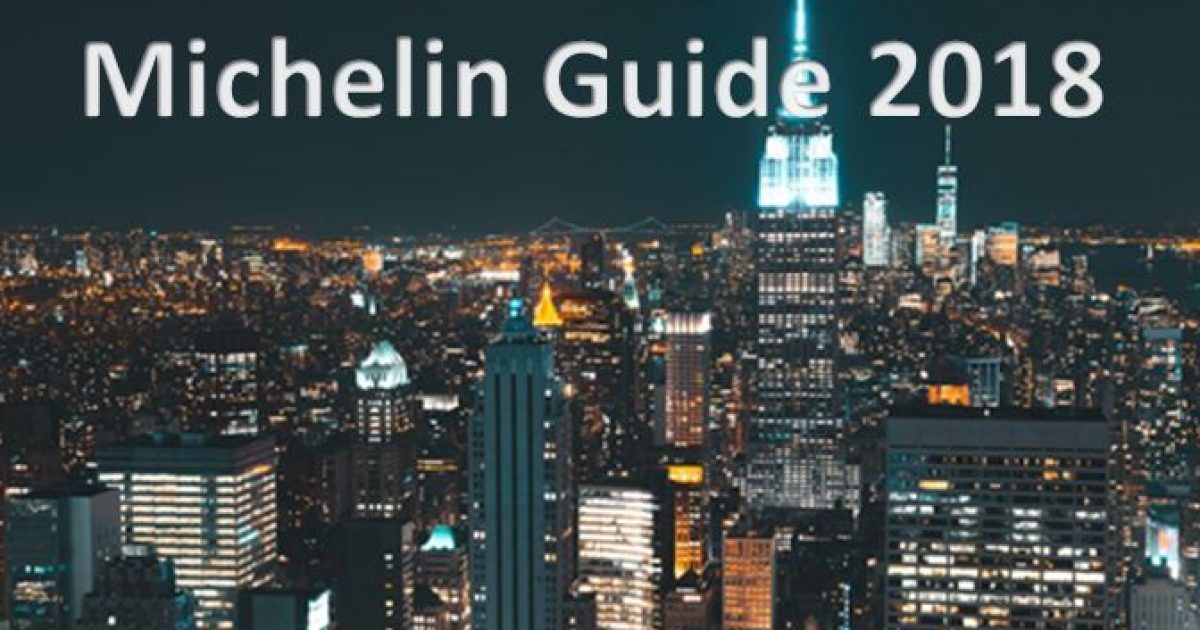 The food gods giveth, and the food gods taketh away. That reminder is no doubt a bitter pill for New York restaurant luminary Jean-Georges Vongerichten, whose eponymous French restaurant was downgraded from three stars to two in the newly released Michelin Guide for New York City 2018.
Eater interviewed Guide Director Michael Ellis, who explained:
Unfortunately, we saw a slow glide downward. It started off with small things … and it didn't get any better. It was kind of on cruise control.
One restaurant, high-end omakase destination Sushi Ginza Onodera, made the reverse journey from one star to two. Said Ellis by way of explaining the upgrade:
Our inspection team enjoyed their initial visits to Sushi Ginza Onodera, and return visits this year confirmed it is on par with two-starred sushi restaurants around the globe.
All told, 72 restaurants were awarded stars, with six joining the coveted fraternity for the first time. Among the newcomers to the guide are The Clocktower, in Flatiron; Bar Uchū on the Lower East Side; Korean steakhouse Cote, also in Flatiron; and Satsuki, a 10-seat sushi counter in midtown.
Here is the complete list, where three stars designates "exceptional cuisine, worth a special journey," two means "excellent cooking, worth a detour," and one translates to "high quality cooking, worth a stop!"
Congrats to all!
Three Stars
Chef's Table at Brooklyn Fare
Eleven Madison Park
Le Bernardin
Masa
Per Se
Two Stars
Aquavit
Aska
atera
Blanca
Daniel
Jean-Georges
Jungsik
Ko
Marea
The Modern
Sushi Ginza Onodera (New)
One Star
Agern
Ai Fiori
Aldea
Aureole
Babbo
Bar Uchū (New)
Bâtard
Blue Hill
The Breslin
Café Boulud
Café China
Carbone
Casa Enrique
Casa Mono
Caviar Russe
The Clocktower (New)
Contra
Cote (New)
Del Posto
Delaware and Hudson
Dovetail
Faro
The Finch
Gabriel Kreuther
Gotham Bar and Grill
Gramercy Tavern
Günter Seeger NY
Hirohisa
Jewel Bako
Junoon
Kajitsu
Kanoyama
Kyo Ya
L'Appart
La Sirena
La Vara
Meadowsweet
Minetta Tavern
The Musket Room
Nix
NoMad
Peter Luger
Rebelle
The River Café
Rouge Tomate (New)
Satsuki (New)
Sushi Amane (New)
Sushi Inoue
Sushi Yasuda
Sushi Zo
Tempura Matsui
Tori Shin
Uncle Boons
Ushiwakamaru
Wallsé
ZZ's Clam Bar