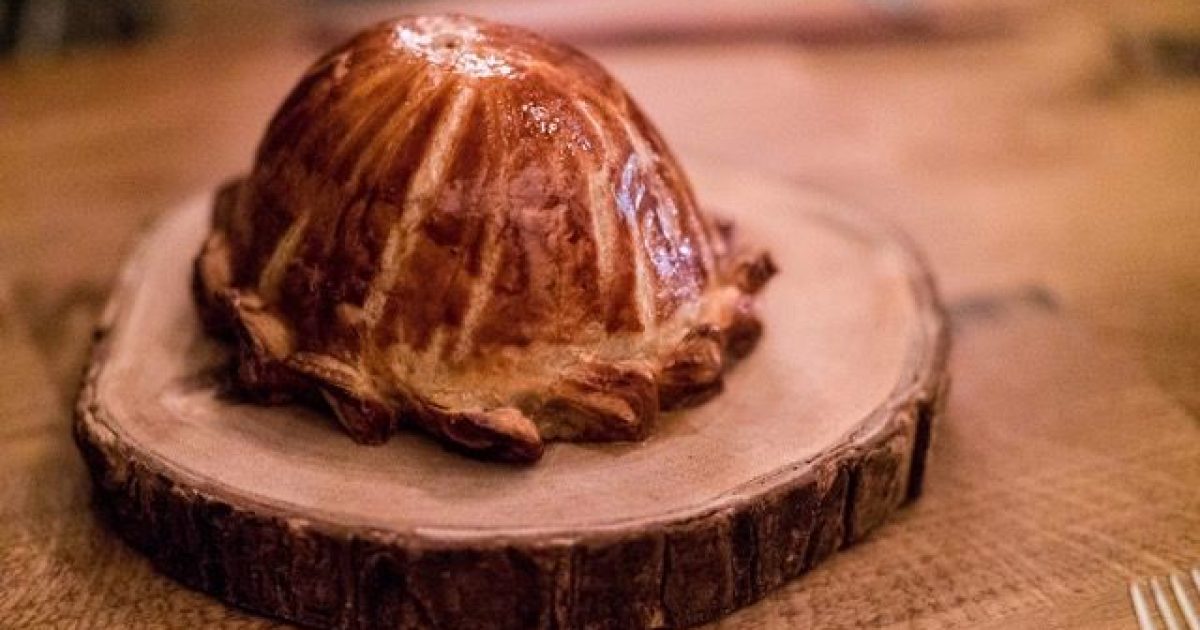 Last year, faced with the looming thread of COVID, a quarter of all American families "celebrated" Thanksgiving via Zoom. This year the outlook is more optimistic. Restaurants all over the city are open once again, and many — mindful that not every family is ready to fully embrace dining in-house — are offering "to go" packages for home consumption.
Here are a few venues that are not only open but in some cases provide unusual takes on the conventional Thanksgiving theme.
Bottino
Bottino, the popular neighborhood outpost in Chelsea, is noteworthy not only for its exceptional Italian food but for capturing the true spirit of the holiday. This year, 10% of the restaurant's proceeds will go to Citymeals, the charity that delivers hot meals to shut-ins and other vulnerable New Yorkers. The restaurant's four-course Thanksgiving dinner ($125 per person, $50 for children under 12) offers roast turkey breast with mushroom bread stuffing for traditionalists as well as several interesting alternatives: Think pan-roasted branzino with roasted cauliflower, cauliflower puree, and pomegranate or cappelletti with squash, mascarpone, and hazelnuts in sage butter. Bottino, 246 Tenth Avenue (bet 24th and 25th Sts.), 212-206-6766.
Mifune
How do you elevate something as pedestrian-sounding as turkey pot pie to the centerpiece of an epicurean feast? By adding truffles and finishing the dish with a sinfully rich foie gras gravy. The dish is a highlight of the $200-a-head eight-course omakase tasting menu this Thanksgiving at Mifune, the neo-washoku restaurant located in the heart of Midtown East. Dinner will be served from 5 p.m. to 10 p.m. without designated seating times. Mifune, 245 E. 44th Street, 212-986-2800.
UN Plaza Grill
When it comes to a kosher celebration of this most American of holidays, the UN Plaza Grill has it covered for in-restaurant and at-home dining. The main event of the 3-course $80 in-house menu is maple-glazed free range turkey, though pan-roasted Atlantic salmon or one of three grill selections — braised boneless short ribs, center-cut rib eye, or lamb chops — can be substituted. (The beef and lamb dishes carry a $35 to $40 surcharge.) A four-course "heat-and-eat" package for eight is built around a 12-to-16-pound roasted whole fresh turkey for $550, which is not bad when you consider that it works out to $68.75 a person. UN Plaza Grill, 845 Un Plaza (First Ave. at 47th St.), 212-223-1801.
Ichiran
If your family's custom is to join hands for grace on Thanksgiving, you may find it difficult to carry out that tradition while seated in the "Ramen Focus Booths" at Ichiran. Then again, tonkotsu ramen may strike you as a peculiar main course on Turkey Day. On the other hand, if you're game to throwing tradition to the wind, it may make for an experience you tell your grandchildren about. The restaurant serves up a pretty good broth — that distillate of slow-cooked pork bones and aromatics that is the foundation any ramen meal. If you'd like to flout tradition a little more, you can serve a ramen Thanksgiving dinner in your own home by ordering one of the kits available through the restaurant's online store. Ichiran has three New York locations: 132 W. 31st Street; 152 W. 49th Street; 374 Johnson Avenue, Brooklyn.
NSA Noodle Bar
For something a little more communal but no less offbeat, consider Thanksgiving at the recently launched NSA Noodle Bar in Williamsburg. Imaginative pastas with Japanese overtones, including ramen, are the stock in trade. Plump pork gyoza flecked with scallion and served in a spicy peanut butter sauce make a perfect shared starter. American Wagyu-stuffed shells in a colorful harvest succotash of corn, edamame, and sweet potato capture the colors and flavors of the holiday as well as any turkey and trimmings. If you prefer, get your Thanksgiving dinner to go: The house is making main courses available in "party size," which will serve up to four. NSA Noodle Bar, 135B North 5th Street, Brooklyn.
See also…