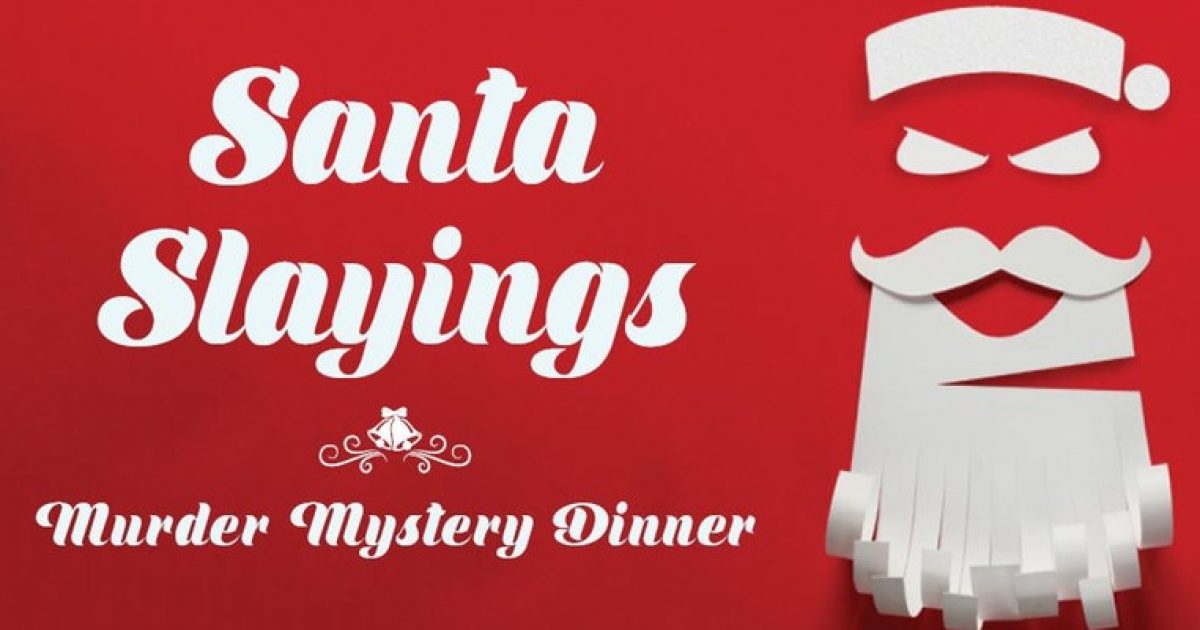 "Slay" ride anyone?
Usually Christmastime denotes jollity and good cheer. In this novel twist, Saint Nick becomes a central figure in an Agatha Christie-style murder mystery. To heighten the intrigue, actors are seated among the guests, so you never know what to expect.
While you're trying to figure out whodunnit, feast on a four-course dinner that includes oysters Rockefeller, chicken cacciatore, thyme gnocchi in roasted garlic crème sauce, and more. The full menu appears below.
The cost of $49 per person covers the dinner buffet, show, dessert, and one beverage: beer, wine, or soda. A cash bar will also be on hand.
Hors d'oeuvres are at 7 p.m. Dinner and show start at 7:45 p.m. Note that the show contains adult situations, and, hence, is not suitable for children.
Tickets may be purchased here.
The West Point Club is located at 603 Cullum Road, West Point, NY.
MENU
Cocktail Hour
Grilled Corona Lime Chicken & Cheddar Sliders
Oysters Rockefeller
Sausage Stuffed Mushrooms
Carpaccio of Beef with Horseradish & Onion
Salad
Chefs Caesar Salad
Nontraditional
Buffet Selections
Italian Beef Braciole
Chicken Cacciatore
Sautéed Lemon Thyme Gnocchi in Roasted Garlic Crème Sauce
Roasted Hudson Valley Harvested Vegetables
Roasted Garlic Mashed Potatoes
Risotto Milanese
Warm Artisan Dinner Rolls
Whipped Butter
Dessert
Profiterole Trifecta