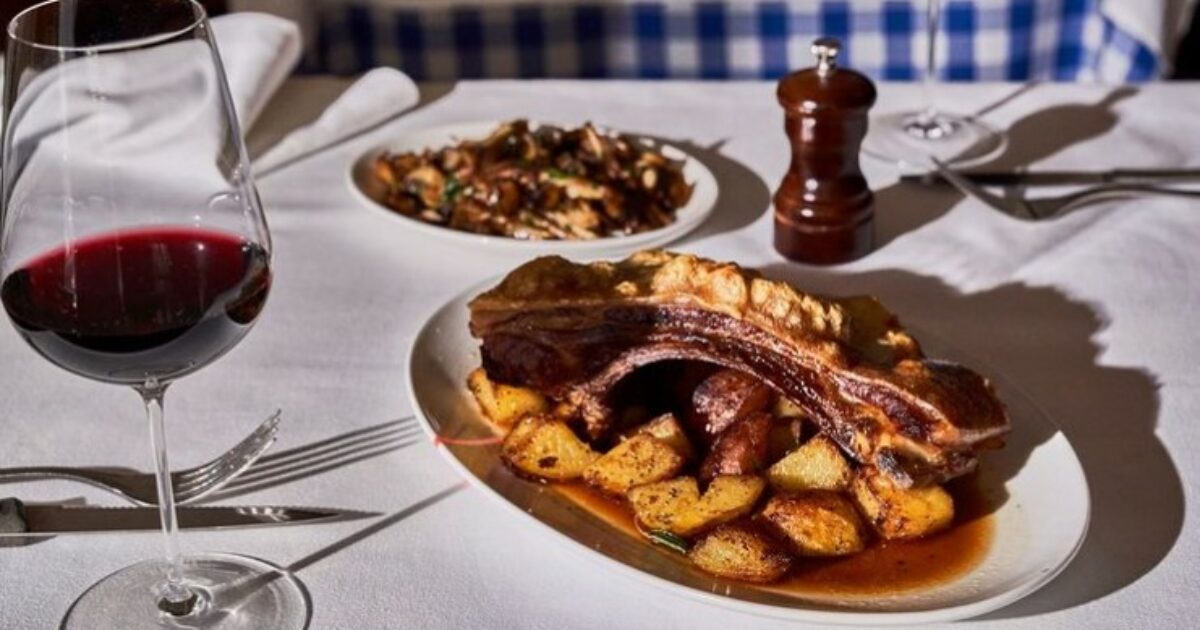 The semi-subterranean spot on Second Avenue between 30th and 31st Streets that housed Vanguard Wine Bar has reopened as an oyster bar called Ostrica.
Obviously its thrust is fresh raw seafood, realized in bivalves on the half shell and crudos, but the menu offers a few slightly more substantial nibbles, including a foot-long Wagyu beef hot dog garnished with crab salad, pickled shallots, and pickled jalapeño, and a lobster grilled cheese with Gruyère and cheddar.
According to the menu, everything is "made from scratch in our tiniest of tiny kitchens." Yeah, welcome to the club.
Ostrica Wine & Oyster Bar, 530 Second Avenue (bet. 30th and 31st Sts.), 917-409-1704.
Maiolino Reopens in New Digs
Maiolino, a somewhat self-deprecatory reference to Danny Meyer's early job as a tour guide in Italy where he was referred to as "maialino," meaning "little pig," has reopened. It has also been reborn, as "Maiolino (vicino)." The parenthesized portion of the name is Italian for "nearby, indicating it has relocated — in this case to smaller quarters on the ground floor of the Redbury Hotel on 30th Street. The restaurant will now have 12 tables that will be available, as will bar seating, on a first come, first served basis. Tables can be reserved, however, for up to 4 guests. Reservations will open at noon on Oct. 17.
Maiolino, 30 E. 30th St., 212-777-2410.