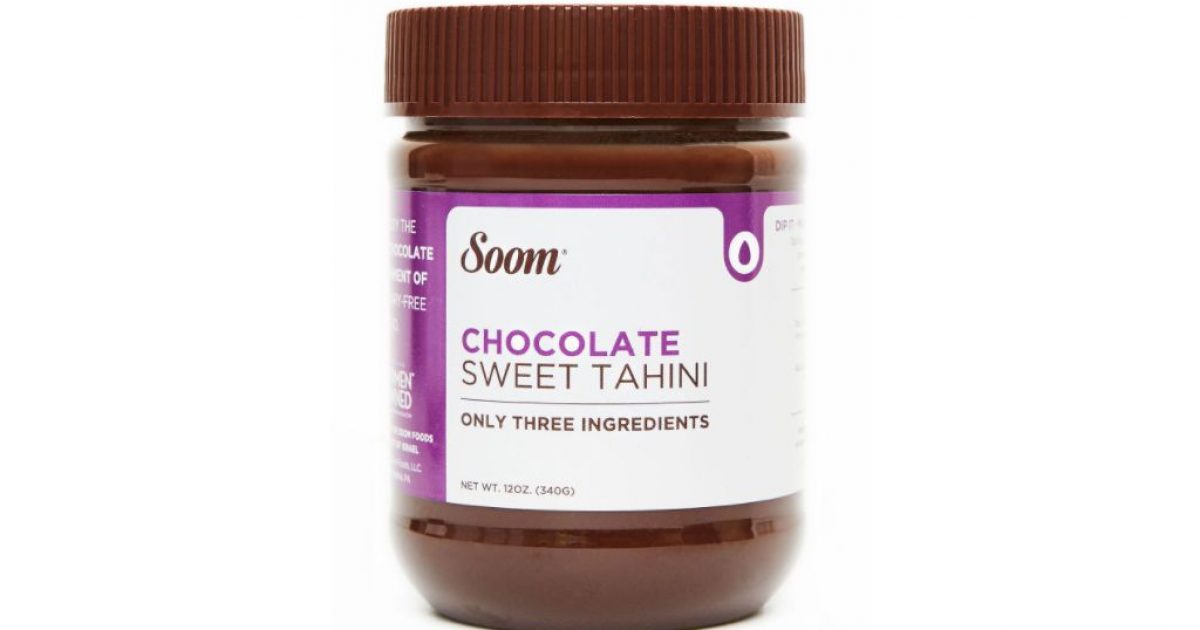 If you love the hazelnut cocoa spread, Nutella, you might be skeptical of what you are about to read. It concerns a Nutella-like product called Soom Chocolate Sweet Tahini. The paste is made of three ingredients — cocoa powder, powdered sugar, and tahini. The last of these, for the uninitiated, is a paste of toasted ground sesame seeds. If you have ever eaten hummus, you have eaten tahini, which is a key ingredient along with mashed chickpeas. Tahini is a super food.
We'll get to the flavor in a moment, but first let's take a glance at the product's nutritional specs. The spread is a non-animal protein source that is rich in iron, calcium, and omega 6 fatty acids. Best of all, a serving (3 tablespoons) of the chocolate version provides 7g of sugar and 2g of fat. Nutella, in contrast, provides 20g of sugar and 11g of fat.
So how does it stack up in flavor? Our tasting panel of ten sampled the product in two forms: spread on bread and as a topping on ice cream. It earned high marks in both departments owing to its smoothness and the pleasantly toasty essence of sesame, which lingered on the tongue.
When it came to a side-by-side comparison, 7 panel members preferred the product to Nutella, while the remaining 3 declared the products too dissimilar to make a judgment.
Soom Chocoolate Sweet Tahini can be found in New York at Eataly, Westside Market, Kalustyan, and several dozen other specialty food locales. You can also buy it direct from the manufacturer in a twin-pack of 12-ounce jars for $19.98.