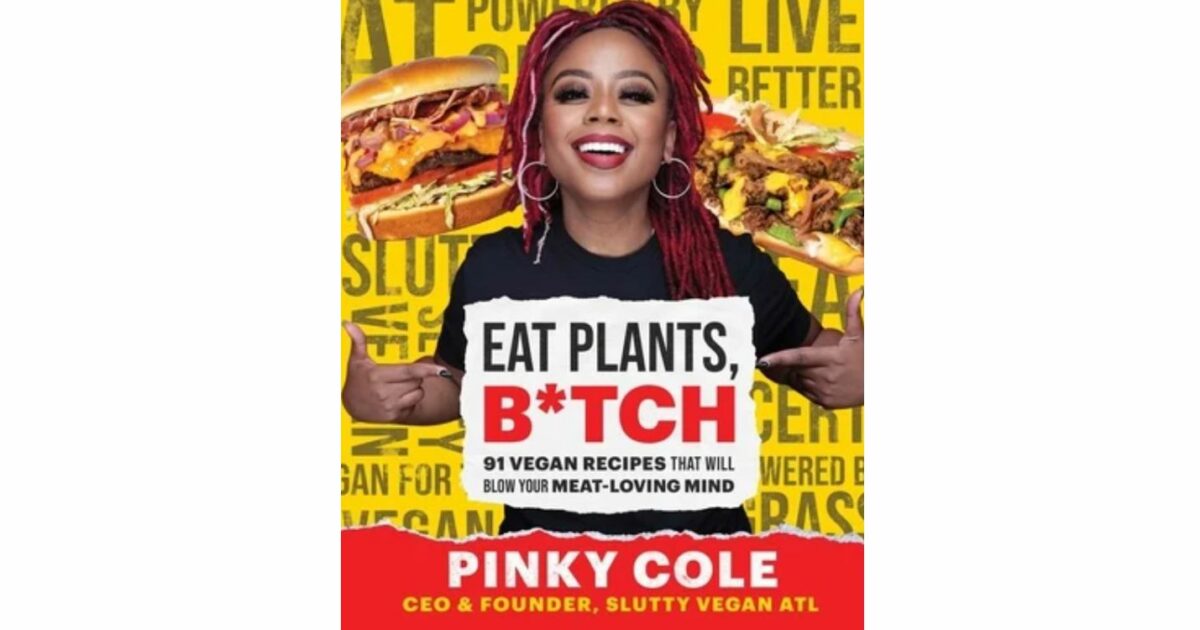 No, "Cook Like a Slutty Vegan" is not the title of the new cookbook by Pinky Cole, though you might wish it were when you check out the actual title, "Eat Plants, B*tch : 91 Vegan Recipes That Will Blow Your Meat-Loving Mind."
Cole is the creative force behind Slutty Vegan, an Atlanta-based chain of vegan restaurants that opened its first New York outpost in Fort Greene, Brooklyn, in mid-September. The book, which can be purchased from Bam! Books-a-Million, includes recipes for Avocado Egg Rolls, Backyard Quesadillas, Black Pea Cauliflower Po'​Boy, and Oyster Mushroom Parm. Many of the recipes were culled from fellow entrepreneurs of Cole, who subscribes to a rising-tide-lifts-all-boats philosophy.
Cole will be embarking on a five-city tour to promote the book. She has also announced plans to open a second Slutty Vegan in New York, this one in Harlem.