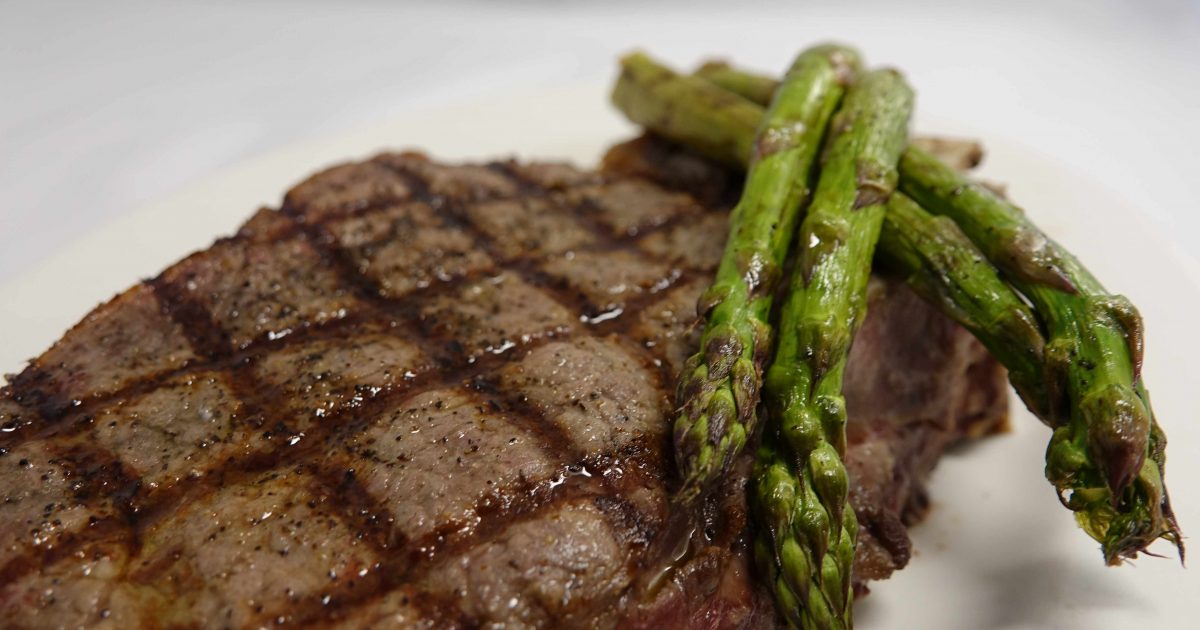 If you knew Convivio, which closed its doors suddenly in 2011, you may have been addicted to its chicken liver crostini. Notice I said "may have." I know I was.
But time and tide wait for no restaurant. Convivio is history, and a new chapter for its erstwhile location starts today, when Tudor City Steakhouse opens its doors for business.
Billing itself as a "next generation" steakhouse, TCS augments the traditional fare of the genre (think USDA prime beef dry-aged on the premises) with international dishes that reflect its location across First Avenue from the United Nations (think sushi, Peruvian ceviche, Venezuelan tamales, and pasta).
A chef triumvirate helms the kitchen of the new 250-seat restaurant, which boasts some stunning views of the East River: Joaquin Linares, a veteran of Wolfgang's, Peter Luger, and Four Cuts, will tend the former cattle. Adrian Leon, whose proficiency with sophisticated Latin flavors derives from 14 years with Douglas Rodriquez, will attend to the remainder of the savory menu. Bruni Bueno will lend worldly accents to dessert classics, some inspired by her native Dominican Republic.
Offerings from the large and diverse menu include tender grilled octopus with Spanish paprika, red potatoes, and chimichurri. Naturally there is a jumbo shrimp cocktail — no self-respecting steakhouse would be without one — but there is also sushi, a curiosity that actually works in this context.
Steak: There is the de rigueur porterhouse for two. If you'd rather solo, choose from rib eye, sirloin, or skirt steak. All are accurately cooked and accompanied by a choice of housemade sauces. On the seafood side, you'll find branzino, Chilean seabass, and snapper; surprisingly there is no lobster, though there is lobster risotto.
If you enjoy ending your meal with a cigar, you will find accommodation in the chocolate cigar heading up the dessert menu: almond chocolate cake, semi-sweet chocolate mousse, and vanilla ice cream — what could be bad?
The bi-level space, which houses a private room for 70, combines the traditional rich wood paneled clubby look typically associated with New York City steak emporiums with contemporary elements: glossy white glass walls and live wall panels, along with iron, copper and custom art accents.
Prices range from $14.95 to $19.95 for starters, $17.95 to $49.95 for main courses; all desserts are $11.95.
Tudor City Steakhouse, 45 Tudor City Place, 212-682-4000. Open seven days for dinner, Monday through Friday for lunch. Major credit cards are accepted.