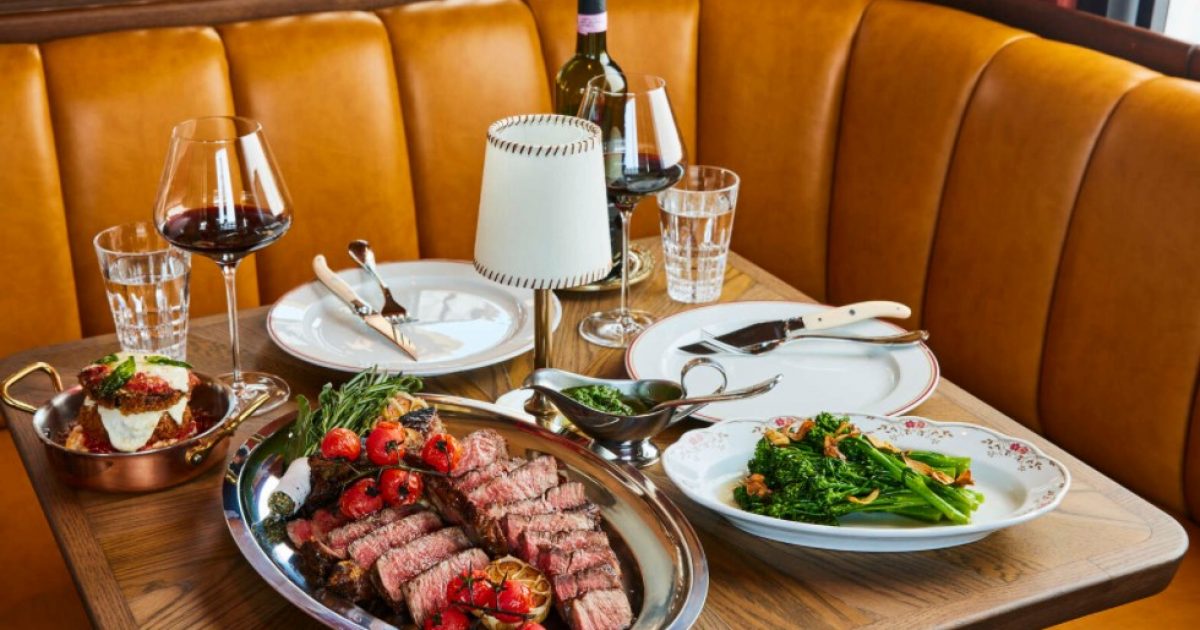 If New York's best days as a restaurant venue are behind us, someone had better tell Andrew Carmellini. The creative force behind NoHo Hospitality Group has just opened another restaurant, this one a high-end steakhouse set by the water.
Carne Mare, as the new venture has been christened, is Italian for "meat sea," the latter denoting its situation in the Seaport District's Pier 17 development, though the Romanian translation of the name — "big meat"— seems more accurate. The accent is on big steaks, accordingly priced. A 36-ounce 30-day dry-aged tomahawk ($165) and 45-ounce 45-day dry-aged porterhouse ($185), both for two, occupy a place of distinction on the menu.
There are normal-sized steaks for the less carnivorously inclined, such as an 8-ounce petite filet ($48) and a boneless 14-ouce prime striploin ($62). And the usual assortment of raw bar offerings are on hand, though here they are listed under "contorni." Sure, there are potatoes to augment your slab of protein but they are done a la "rustica," with rosemary and parmigiano. Jumbo asparagus are presented with gorgonzola.
Carne Mare, Pier 17, 89 South Street, is open for dinner Wednesday through Sunday.