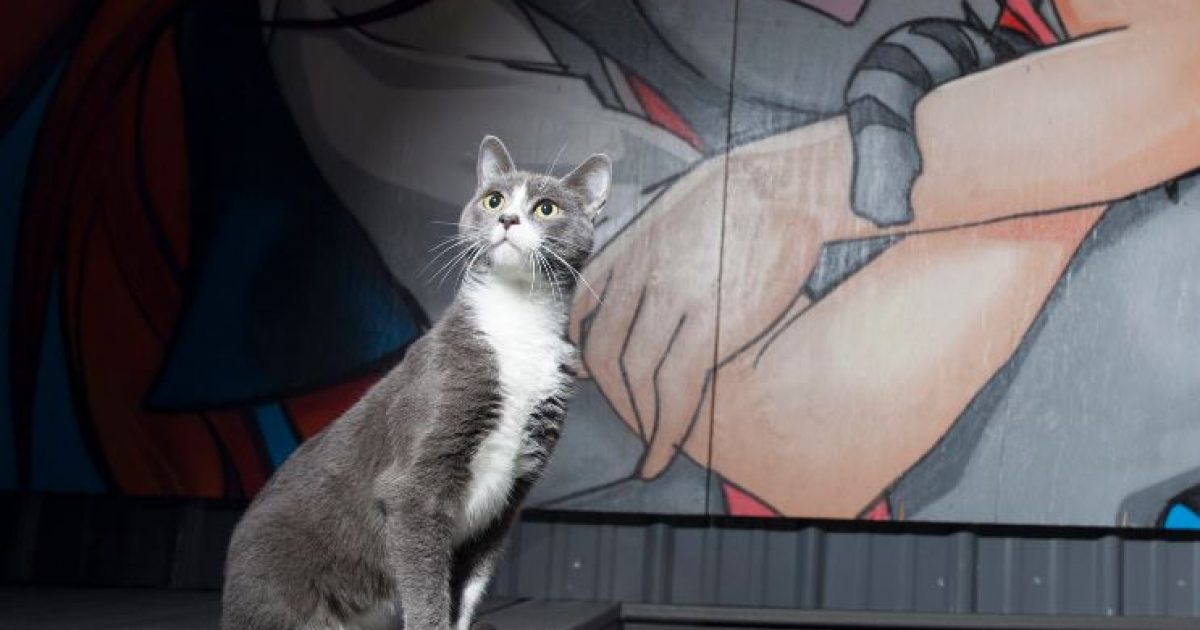 The world is made up of two kinds of people — dog lovers and cat fanciers. When it comes to the first breed, New York's restaurant scene offers numerous possibilities, including Dog & Bone in the Kips Bay area and the Barking Dog on the Upper East Side.
But when it comes to cats, the options are almost non-existent. (A favorite watering hole, the 165-year-old McSorley's Old Ale House in the East Village, used to provide "cat service" to its customers but had to cease and desist in 2011, when the city passed an ordinance forbidding cats from bars and restaurants).
I'm delighted to report that I came across a restaurant that not only permits cats but keeps a supply of adoptable feline pets on hand. Its name is Koneko, and it is based on a concept popularized in Japan. (The name is the Japanese word for "kitten.")
According to the restaurant's mission statement, when Koneko opened in 2015, it did so with the goal of filling a void that existed not only in New York but in all of America. Prior to that there was nowhere you could go to "have a glass of sake with a cat in your lap."
Located in Manhattan's Lower East Side, Koneko has an artisanal Japanese-influenced menu, plus beer, wine, and sake – and a big, furry family of 20 adoptable cats. Our kitties roam freely around three cat-centric spaces: The sunlit Upper Cattery, the warm and cozy Lower Cattery, and a first-of-its-kind outdoor Catio. We also have a revolving exhibition of world-class artwork, and a roster of weekly events that celebrate cats and Japanese culture.
If you come to eat as well as pet, snacks include hiyayakko (chilled silken tofu, fresh ginger, bonito flakes, soy), okonomiyaki (a savory pancake with squid and pork belly, cabbage, otafuku sauce, and bonito flakes), and the pork-filled dumplings called gyoza. Vegetarian versions of many of the dishes are offered. Prices run from $10 to $16.
As for your dining companion, the animals come from the Anjellicle Cats Rescue, a group that takes in animals from the city's Animal Care & Control "at risk" list, which translates to "scheduled to be euthanized the following day."
Koneko, 26 Clinton Street, 646-370-5699.