"No dish is more popular than sandwiches in France." So informs the website of Le Petit Parisien, a French sandwich shop and bakery that just opened its third branch on the Upper East Side (h/t East Side Feed).
The shop offers twelve variations on the jambon-beurre, which is French slang for "sandwich," including the classic: a slender baguette spread with lightly salted butter and layered with slices of spiced ham. Prices begin at $9.90 and run as high as $29, for the "Louis XIV" — thick slices of foie gras spread with fig confit.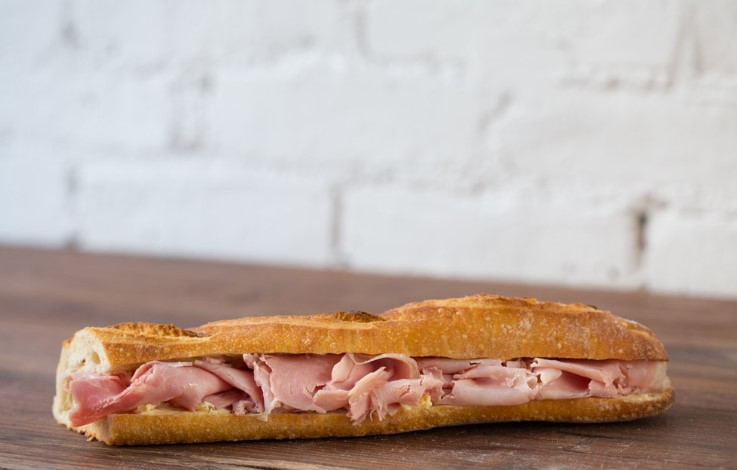 There are also breakfast pastries, such as pain au raisin and pain au chocolat, and dessert pastries, including napoleons and eclairs.
A homily on the website about the superiority of French sandwiches over the American variant ends with a dare: "Once you've had a French sandwich, it's really hard to go back."
Le Petit Parisien, 32 East 7th Street, 917-262-0406.
See also…