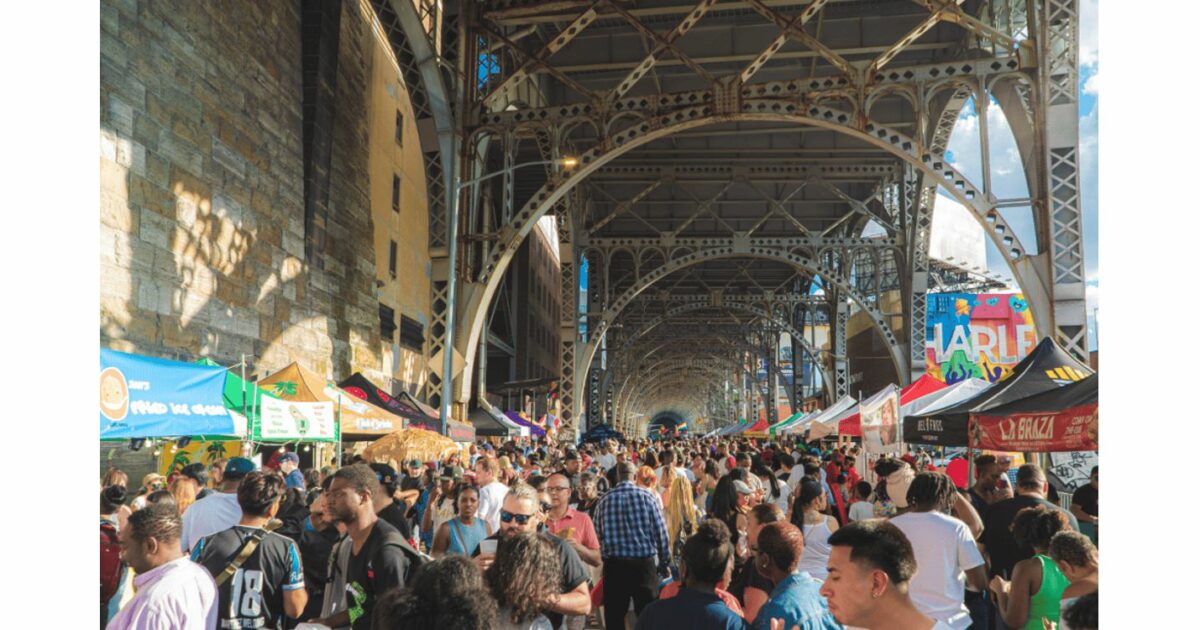 The Uptown Night Market showcasing Harlem's best is back for a third season, and this year's panoply of more than 70 vendors representing the cuisines of close to two dozen countries looks to be better than ever. The market will be held the second Thursday of each month from now through October between 4 p.m. and 10 p.m. and anticipates 7,000 visitors per session.
This year's lineup of food vendors includes Perros Locos, Mr. Chopped Cheese, Nadas Empanadas, The Eggroll Queen, HangryDog, Brooklyn Dim Sum Co., Ollie NYC, and OnFire Barbecue. Sellers of cultural wares and services will also be on hand, among them Hussain Jewelry, King Beard Care, Pop Pins NYC, and Harlem Hoopz.
After enjoying a nibble, lean back and soak in a performance by one of the musicians or other entertainers that are part of the evening's entertainment.
RSVP here.
Uptown Night Market will be held under the Harlem Arches, at Twelfth Avenue and 133rd Street.