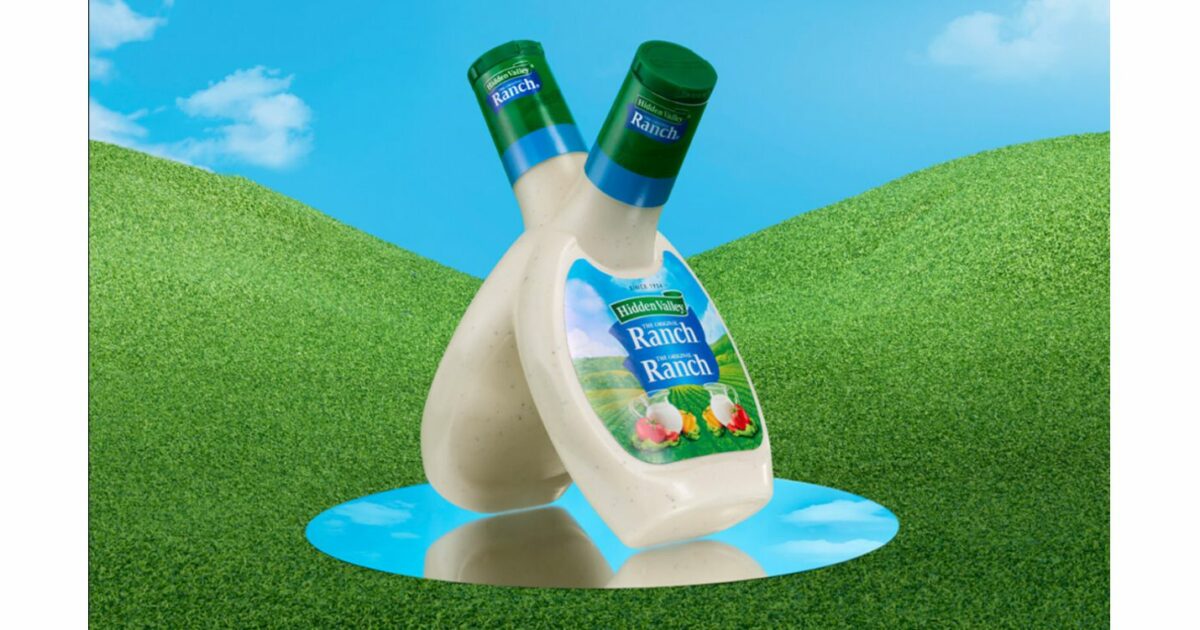 In this age of mash-ups and pop-ups, it's hard to come up with something truly original. But Hidden Valley Ranch may have achieved that lofty goal with its latest collaboration. Its partner is itself.
"To show the world just how serious they are about flavor," a press release explains, the makers of Hidden Valley® Ranch are collaborating with the only brand as serious about flavor as they are — Hidden Valley Ranch. Together with themselves, Hidden Valley Ranch is excited to announce their most exclusive, flavor-serious ranch to date: Double Ranch. Featuring double the herbs, double the spices, double the flavor and yes, even double the bottles!
"Hidden Valley Ranch seamlessly fused two bottles together to form the letter X, a letter known to signal collabs and 'drop' culture."
Something else about the promotion that is typical of drop culture is that the product is a limited edition; only 222 bottles will be sold. Getting your hands on one, moreover, is something of a minor production. For starters you need to have the Snapchat app installed on your computer or phone. Then beginning (and likely ending) on Nov. 18 at 2 p.m. ET., "ranch lovers can simply hold up the custom Snapchat lens to any 'X' they come across and, when the app recognizes it, the Double Ranch bottle will appear on their screen with a convenient 'Buy Now' feature for purchasing."
Those who do manage to score a bottle will also receive a "double ramekin for dipping and a reversible bucket hat for donning."
Oh, did we neglect to mention that the cost of getting your hands on one of these precious bottles is $44?
BOGO Wednesdays at 16 Handles
Every Wednesday from now through the end of winter Fro-Yo specialist 16 Handles is offering a free cup of the cold stuff with every cup you purchase. The offer is good for in-store purchases only.