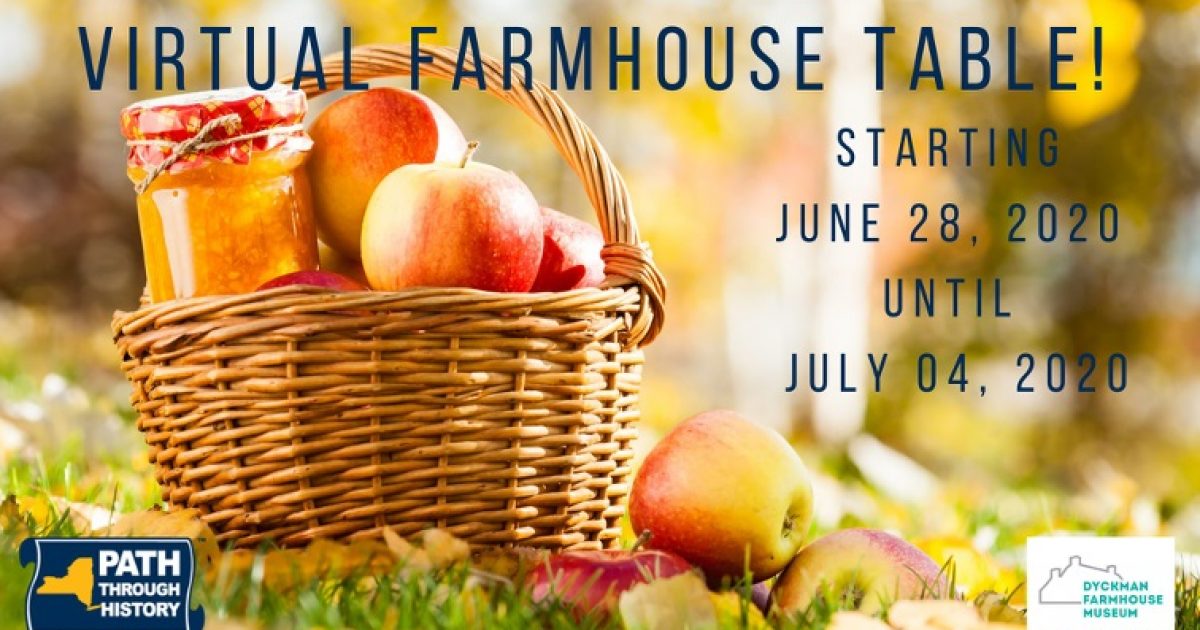 From June 28 through July 4, the Dyckman Farmhouse Museum – Manhattan's last remaining farmhouse – will be hosting a "Virtual Farmhouse Table."
The online event, which is part of I LOVE NY's Path Through History series, will feature demos on crafting homemade apple jam and earth-friendly, plant-based butter! The interactive experience will emphasize the impact of food consumption choices, carbon footprint from raising and processing animal products, and greenhouse emissions. The butter recipe featured in the event is plant-based, delicious, and healthy for the environment. The apple jam recipe is a delectable spread that requires few ingredients and lasts up to six weeks.
The demo will be available on the museum's website. Admission is free.