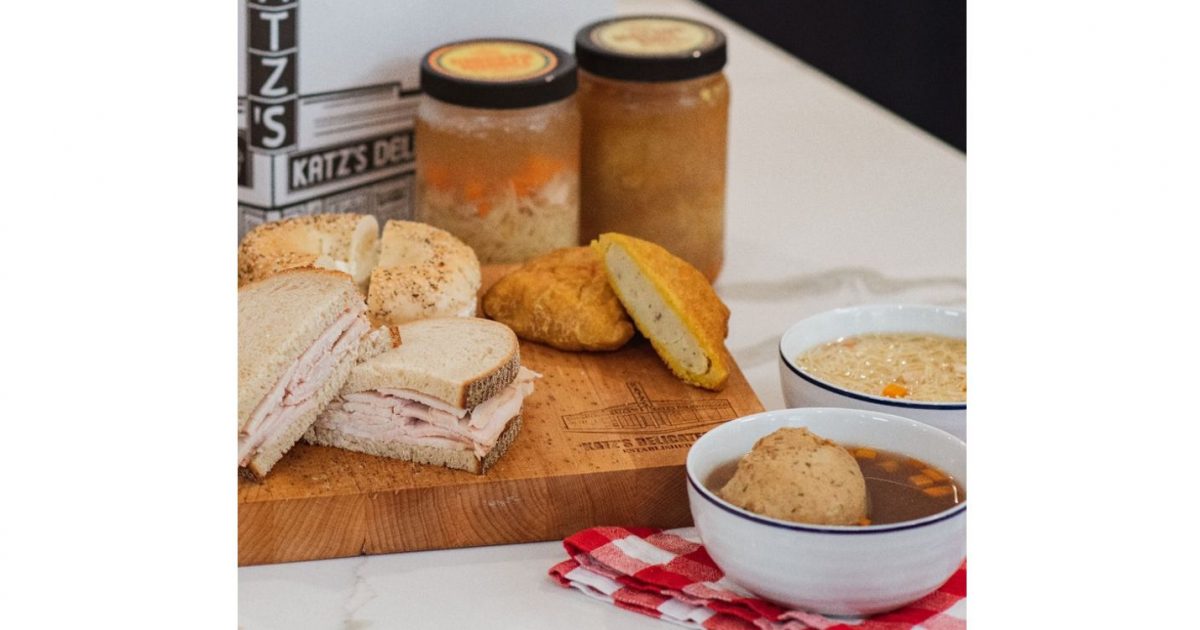 Has one of those nasty winter colds got you down? If so, Katz's Delicatessen has just the thing to put the spring back in your step and restore the rosy blush to your cheeks.
The restaurant is featuring a "Get Well Soon Package" that contains enough food to feed a single patient for two to three days.
The centerpiece of the kit is "Jewish penicillin," natch. Included are two quarts of homemade chicken noodle soup and one quart of matzoh ball soup. There is solid sustenance, too, taking the form of a pound of hand-carved turkey breast, a half-dozen "everything" bagels, a quartet of potato knishes, an 18-ounce jar of mustard, and half a loaf of deli rye. The price is $115. For an extra $30, they'll throw in a pound of pastrami, in case your goal is not just to get well but to get fat.
Should the patient be someone with a non-New York zip code, note that Katz's delivers at no additional charge for orders over $100.
See also..
Marriage, Katz's Delicatessen-Style