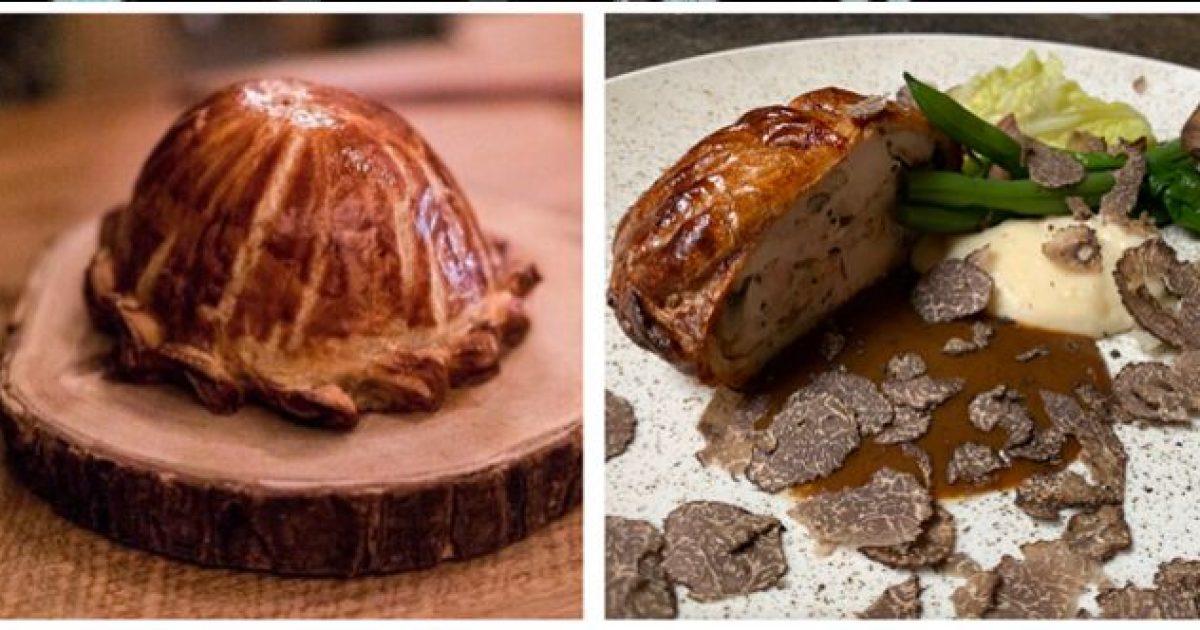 I imagine by now everyone's gotten the message from high command. Despite the fact that dining out is low in the pecking order of virus spreaders, Gov. Andrew Cuomo has decided to close New York restaurants once again.
Although that means that celebrating Christmas at a restaurant is out this year, one restaurant is willing to meet you halfway. Mifune, the Michelin-recognized purveyor of high-end East-West fusion cuisine, is offering an at home Christmas dinner that serves two at the bargain-rate price of $75. If that's not enticement enough, maybe the fact that the main course they've selected is their signature holiday duck truffle foie gras pie will be.
In addition to the pie, the kit includes foie gras truffle sauce, potato puree, and an assortment of roasted vegetables, along with meal prep instructions.
If you're feeling expansive you can augment the feast with add-ons from Urbani Truffles. Choose black winter truffles from the Périgord (a whole nugget weighing approximately 20 grams to 25 grams) for $65 or — if money is no object — white truffles from northern Italy (a whole nugget weighing  approximately 10 grams to 15 grams) for $120.
The kit can be picked up or delivered. Pick-up time will be between 3 p.m. to 7 p.m. on Christmas Eve and Day. Delivery will be made anywhere below 125th Street with a 3 p.m. to 7 p.m. window.
Quantities are limited and must be preordered by email ([email protected] ) or via the online store.
See also…