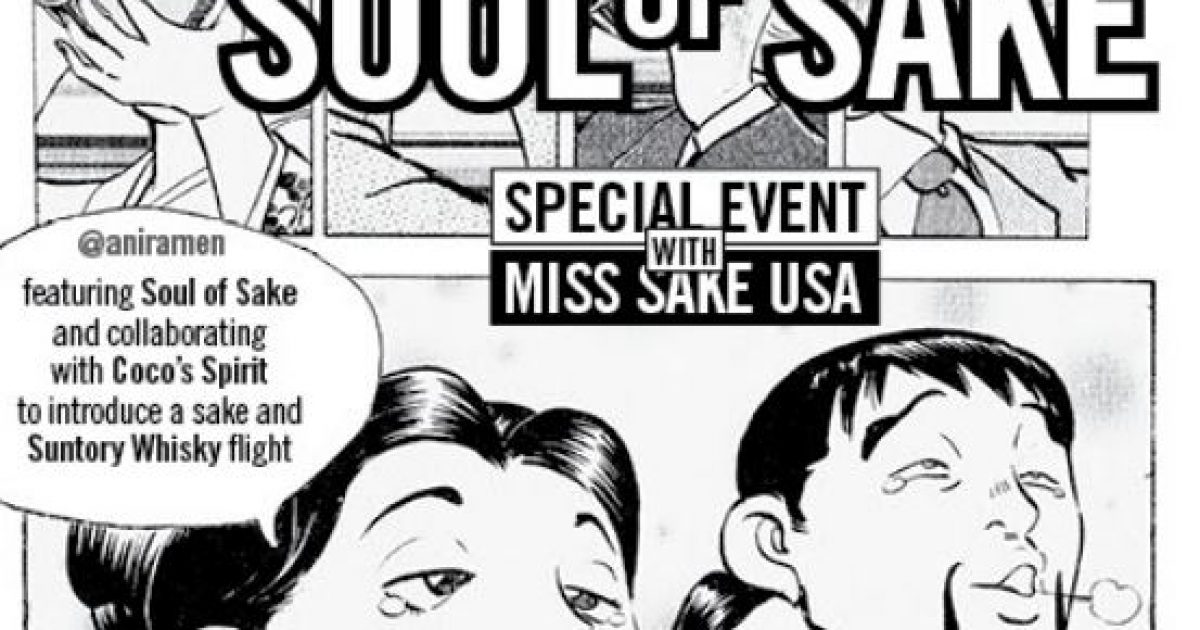 Mark your calendar. On Tuesday, July 30, Ani Ramen House in Jersey City will host an event that will introduce thirsty New Yorkers and New Jerseyans to the art of blending sake and whisky.
Tickets purchased online will sell for $38 a person, $4 less than you would pay at the door. Admission will include two featured sakes and one featured Suntory whisky, as follows:
Amabuki Marigold Yamahai Sake: rich, creamy and bold
Nanbu Bijin All Koji Sake: light sweetness with notes of apricot and balance of acidity
Suntory Toki Whisky: delicate, with hints of granny smith apple and honey
A live DJ will be on hand, and so will Omakase appetizers, to be served family-style with each guest receiving a bowl of ramen of his choice.
Ani Ramen House, 218 Newark Avenue, Jersey City, N.J., 201-408-9811; 401 Bloomfield Avenue, Montclair, N.J., 973-744-3960